The Restaurant Association has hit out at the Government's criteria for hospitality businesses to apply for the latest wage subsidy.
Currently the subsidy requires businesses to show a 40 per cent decline in revenue over a consecutive 14-day period between February 28 and March 21, compared to a typical 14-day period between January 4 and February 14, 2021 (six weeks before the change in alert levels).
But Restaurant Association chief executive Marisa Bidois said the criteria makes it difficult for an already struggling industry.
"To compare and understand the losses, we need to be comparing 2021 figures to 2019 figures before the pandemic had taken effect.
"The previous comparison period was already down due to the compounded effects of the pandemic and border closures so to compare one with the other is quite frankly completely ridiculous and shows how woefully out of touch this government is with our sector."
Bidois said the Restaurant Association's advice is "falling on deaf ears" in repeated attempts to engage with the Government.
"What we need is an actualised plan that takes us beyond revolving lockdowns as a management approach. And if we can't do that, then we need to fairly compensate businesses for their losses.
"The events sector, beauty therapy, hairdressing, tourism, retail, we are the handful of industries that remain completely hamstrung by the continued approach to Covid-19 management through ongoing lockdowns, and the current alert level system."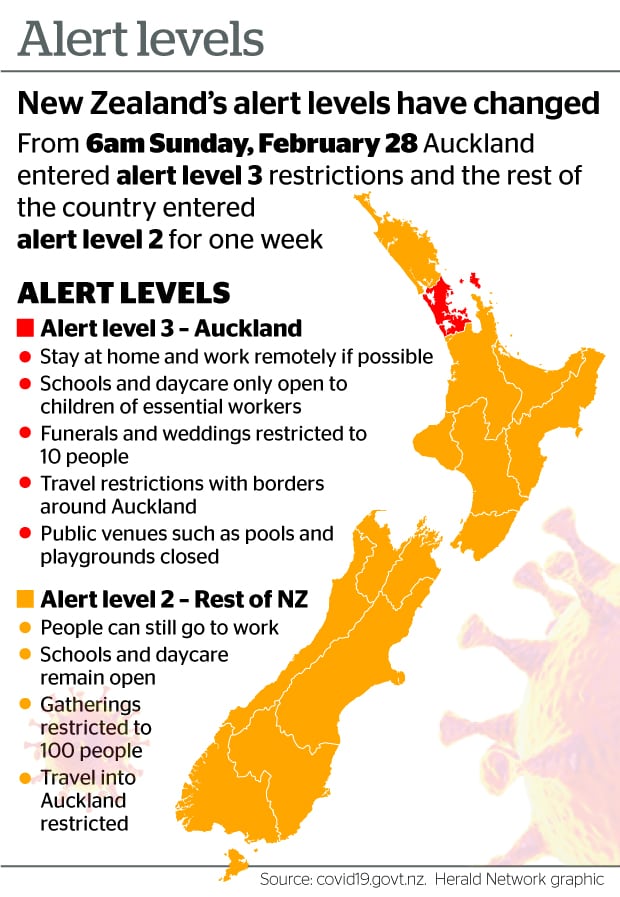 In November last year, the Association presented Treasury with hospitality-specific alert level guidance to help officials better respond to the sector's needs in the event the country went back up alert levels, Bidois said.
"Sector-specific alert level guidance is helpful to those industries that cannot work from home as it addresses both operational and fiscal changes that could be 'triggered' each time there is an alert level change.
"This kind of guidance provides much-needed certainty and is the kind of initiative that should have been spearheaded by the Government over the past several months."
The association represents 2500 establishments, with 1000 of those in Auckland.
Finance Minister Grant Robertson said the Government had developed its "resurgence package" in December in consultation with the business community, activating it in February when the Covid-19 alert level was raised.
Robertson said the latest iteration of the wage subsidy scheme meant companies applying could use a six-week timeframe prior to February 14 when New Zealand was in alert level 1. "Firms that have highly seasonal revenue can still use a prior year comparator," Robertson said.
"We are continuously updating our support for business and workers if the country is required to go into higher alert levels. We have to balance the need to be careful with public money while helping the most vulnerable businesses," Robertson said.
New Zealand had been affected by the pandemic for more than a year, but had been operating at alert level 1 for long periods, making it one of the most open economies in the world.
"Firms have, however, adjusted their operations to reflect that borders are closed."
Source: Read Full Article