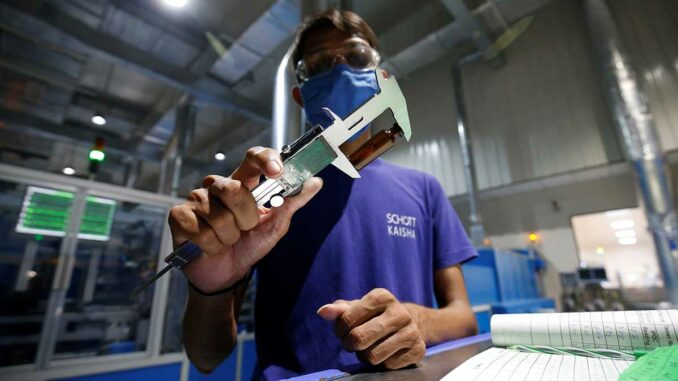 'The government should put the whole road map together for the vaccine and decide how industry can support…'
'They should allow the private sector to vaccinate.'
Ruchika Chitravanshi and Sohini Das report.
Syringe and vial makers are quickly ramping up production capacity to meet the surge in demand on the back of government orders as the rollout of a coronavirus vaccine nears.
The government has invited bids for 350 million syringes, which comes on top of the orders for 230 million syringes placed earlier.
Cumulatively, these orders will take care of the initial phases of vaccination that involve the inoculation of 300 million people.
However, most vial and syringe makers are already working at full capacity.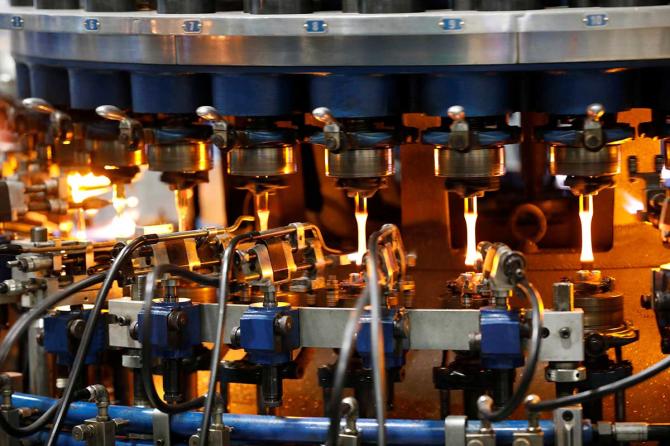 Some companies like pharma containers maker Schott Kaisha have drawn up plans to ramp up capacity and for additional investments.
In November, the company announced an immediate investment of Rs 122 crore (Rs 1.22 billion) to increase production by 300 million within a year.
The company said many of its clients are at various stages of vaccine trials and it is constantly in touch with them to cater to requirements for packaging solutions.
"The demand is expected to increase further when these players receive the necessary regulatory approvals for mass production. We are prepared for such a surge, as we have been proactively ramping up our existing production sites and investing in new facilities," says Rishad Dadachanji, director, chott Kaisha.
The company is already manufacturing over three billion pieces of ampoules, vials, syringes, and cartridges annually.
Of this, 1.2 billion pieces are of type-1 tubular glass vials for vaccine storage.
Other firms, though, might find it tough to increase capacity at such short notice.
Becton, Dickinson and Company, for instance, is occupied with an Australian order for 50-70 million syringes till April and has spare capacity only from May.
"We need 14 to 18 months to produce additional capacity… It requires specialised machinery, equipment. Now that the government is sharing its vaccination plan, the other requirements should be interpreted accordingly in advance," said Pavan Mocherla, managing director of the company's India and South Asia operations.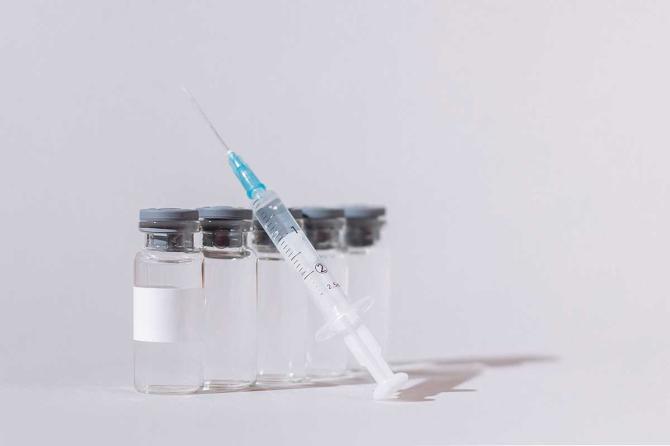 Auto-disabled syringes with a specific capacity are used for vaccination, and these cannot be reused.
If the government cannot procure adequate numbers of these syringes it can also use normal ones, but, in such a situation, experts say it is important that the government devises a clear plan to destroy and dispose of such syringes to avoid reuse.
"The government should have shared its estimations with the industry more transparently in advance so that we could be in step with their requirements," says a senior executive.
Industry experts do not see any shortage arising for pharma glass tubing used for vaccine storage, with sufficient capacity available with companies.
One of the largest players in this space, Hindustan Syringes & Medical Devices, said it was already working at 100 per cent capacity utilisation.
"We are processing three orders from the government that total 177 million syringes, which we need to deliver by March," says Rajiv Nath, chairman and MD, Hindustan Syringes & Medical Devices.
For the universal immunisation programme, the government has already placed orders till 2022.
Usually India needs 300 million syringes per year to vaccinate around 24 million children.
Hindustan Syringes & Medical Devices is also supplying to UNICEF, and has commitments for 140 million so far.
It is now on track to expand its capacity from 700 million pieces per annum to a billion pieces per annum by the middle of next year, and plans to divide this capacity equally between exports and the domestic market.
Himanshu Baid, chairperson of the Confederation of Indian Industry's national medical technology forum, said the vaccination exercise could take up to two years and more demand for vials and syringes will come after March.
"The government should put the whole road map together for the vaccine and decide how industry can support… They should allow the private sector to vaccinate," says Baid.
*Kindly note the image has been posted only for representational purposes.
Feature Presentation: Ashish Narsale/Rediff.com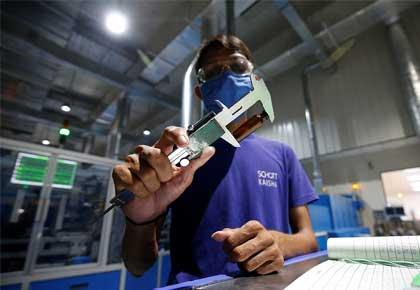 Source: Read Full Article