Ashok Vaswani, a banker with more than three-and-half decades experience in building and scaling up businesses across consumer and corporate banking and payments, will be the next managing director (MD) and chief executive officer (CEO) of Kotak Mahindra Bank.
Last week, the Reserve Bank of India (RBI) had given its approval to Vaswani's appointment.
Vaswani is currently President of Pagaya Technologies, a US-Israeli artificial intelligence (AI) fintech firm, which he joined in June 2022.
He will serve for a three-year term, with effect from the date of taking charge, which should be around January 1, 2024, the private sector lender informed the bourses on Saturday.
A graduate in commerce, economics and accountancy from Sydenham College of Commerce and Economics, Mumbai, Vaswani has a proven track record of building and growing businesses at scale.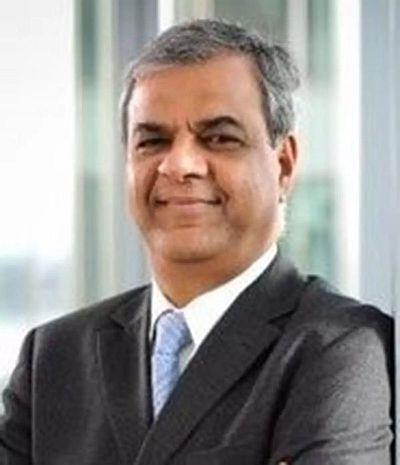 He was initially with Citigroup and more recently with Barclays.
Vaswani was the CEO of Barclays Bank, UK, and subsequently, CEO of its global consumer, private, corporate and payments businesses.
He was also a member of its group executive committee.
During his tenure at Barclays, he led the drive to digitise the UK retail bank and transformed the consumer and payments businesses.
Before Barclays, he was with Citigroup for 20 years, and served as CEO, Asia Pacific.
Kotak Mahindra Bank said Vaswani, with a compelling business vision to deliver strong bottom-line growth, also brings significant executional experience with a high degree of compliance and industrial strength across corporate and consumer businesses.
"I am delighted that the RBI has approved our recommendation, Ashok Vaswani, as the next MD & CEO of Kotak Mahindra Bank," said Uday Kotak, founder, and director of Kotak Mahindra Bank.
"Ashok is a world class leader and banker with digital and customer focus.
"I am proud that we bring a 'Global Indian' home to build Kotak and India of tomorrow," Kotak, who like Vaswani went to Sydenham College, added.
Kotak decided to step down as MD & CEO of Kotak Mahindra Bank with effect from September 1, ahead of his term, which was till December 2024.
After this move, Dipak Gupta took interim charge.
Prakash Apte, chairman of the bank, said, "Ashok is a global banking leader with a proven track record of building and growing businesses at an international scale.
"He has successfully steered organisations to greater heights.
"We are confident that Ashok will accelerate change and drive growth at Kotak."
Vaswani, who ticked all the boxes to head a commercial bank in the era of payments and digital banking, said, "We will ensure that Kotak Mahindra Bank plays a meaningful role in India's journey to being one of the top three economies in the world in the next five years, delivering shareholder value."
"At a personal level, l am delighted to come back home," he added.
Vaswani is a chartered accountant and a company secretary.
He also completed an executive education from Stanford University Graduate School of Business.
Vaswani, who will complete 63 on December 1, is eligible for extension, as the retirement age for MD & CEO in private banks is 70.
(Disclosure: Entities controlled by the Kotak family have a significant holding in Business Standard Pvt Ltd)
Source: Read Full Article