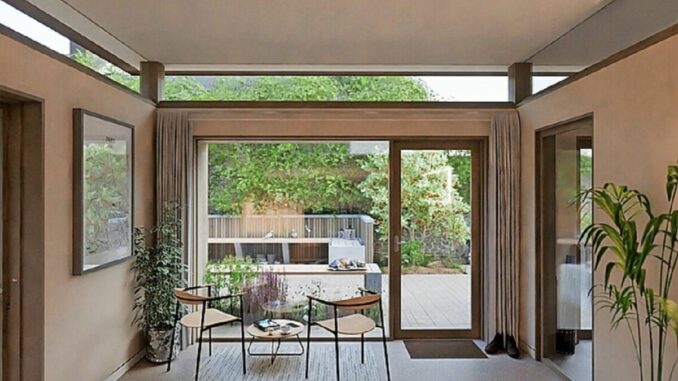 Ultra accurate measurements and budget discipline are among two of the major gains for Warehome, since it began working with industrial innovation developer PTC and its Creo 3D software. It is now using this to build homes from scratch.
Regarded as the industry standard, leading aerospace and defence producers are typical Creo clients.
Moving away from the traditional architectural design programmes three years ago marked a radical step for Warehome, one that has paid off as the business looks to turnover more than £1million this year and expand its team of four.
Innovative low-energy building solutions, known as Passivhaus, are its forte, "for residential and commercial clients looking for a property with a difference – homes in tight spaces and rural statement projects. We can go from concept to completion", explains owner Joe Stuart.
READ MORE: Pub lovers encouraged to find a local 'green pub' to help with sustainability
A sustainable design graduate, he began the business in 2012 after building his own home on a plot costing £73,000. "We get involved in much greater detail than most architects, tailoring the process to suit individual clients as their designer, their voice, their guide and sounding board," he adds.
"That is what led to the switch to Creo and leveraging the power of their parametric modelling software," says Stuart, who was introduced to the tech by PTC's partner, product developer Inneo Solutions, which helped embed it.
Along with notable rewards regarding the speed to complete projects – five times faster – there has been control over drawings, Stuart explains.
"You have to drill down to the finer detail so you can add the nuts and bolts into what you show the client.
"We can do this virtually, prior to getting to site, measuring and positioning in the real world within a fraction of a millimetre. This allows certainty, removing any ambiguity or incorrect interpretation by contractors – preventions that can save costs.
"We can overcome the constraints of being a small practice and complete on time and on budget; projects like the creation of a parkour and free- running course in Abu Dhabi."
Don't miss…
Protest staged to speak out against unsustainable fashion culture[STYLE]
Triple lock at risk as Mel Stride admits pledge 'not sustainable' long term[POLITICS]
William Hague brands triple lock 'runaway train' fuelling 'dangerous' situation[PERSONAL FINANCE ]
We use your sign-up to provide content in ways you've consented to and to improve our understanding of you. This may include adverts from us and 3rd parties based on our understanding. You can unsubscribe at any time. More info
Clients span from London to the Isle of Man and, as well as thermal energy sourcing, Warehome is using sustainable wood such as versatile Glulam – glued wood laminates that can be stronger than steel, and CLT, cross laminated timber.
"Every aspect counts down to which way the windows face," says Stuart, who is now looking for an angel investor with similar values to bolster expansion into the wider property development market.
"We've just scratched the surface with Creo," adds Stuart. "We create spaces people never want to leave."
● Warehome.co.uk, ptc.com, inneo.co.uk
Source: Read Full Article