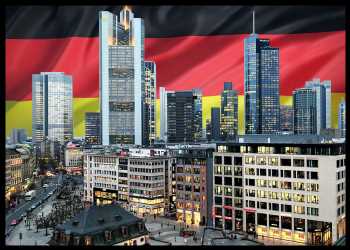 Cancellations of residential construction projects in Germany rose to a new high in October as housing demand weakened further, results of survey by the ifo institute showed Monday, adding to signs of recession in the biggest euro area economy.
The share of companies that reported canceled housing projects rose to 22.2 percent from 21.4 percent in the previous month.
"It's getting worse all the time, with more and more projects failing due to higher interest rates and elevated construction prices," Klaus Wohlrabe, head of surveys at ifo, said.
"In residential construction, new business remains very low and companies' order backlogs are diminishing."
The October survey saw 48.7 percent companies reporting a lack of orders, up from 46.6 percent in the previous month. A year ago, the proportion was 18.7 percent.
"The situation is putting several companies under threat, with one in ten having already reported financial difficulties," Wohlrabe added.
"The outlook for the residential construction industry remains bleak as companies brace themselves for hard times."
Expectations in the residential construction industry sunk to an exceptional low of -63.9 points in October, ifo said.
Housing activity was again the worst-performing area of construction in September, the S&P Global purchasing managers' index survey showed.
The decline in residential building projects slowed from August, which had logged the worst fall for more than thirteen years, the PMI survey revealed.
The S&P construction PMI survey for October is due on November 7.
Source: Read Full Article