It was the first branded bread, launched more than half a century ago by the government.
Sindhu Bhattacharya reports.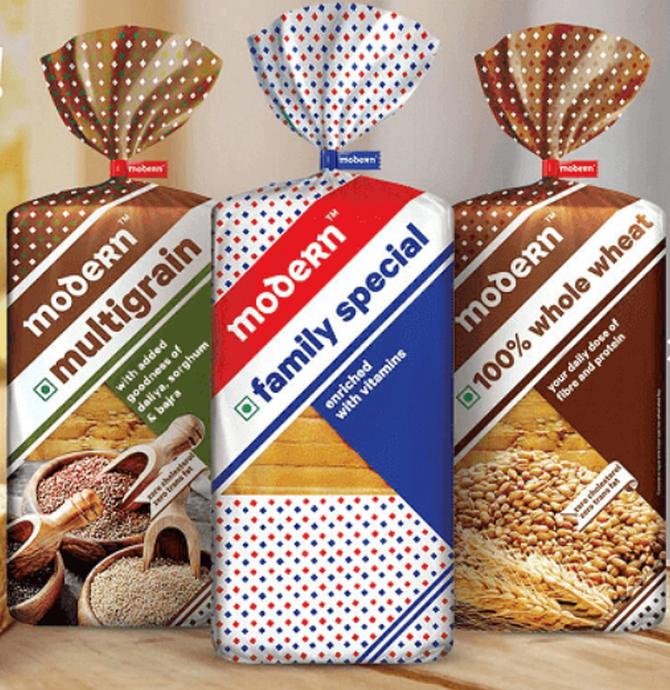 Wrapped in blue and orange wax paper, it's a familiar sight on the shelves of kirana stores across the country.
Given how well travelled and mobile it is — starting its journey in Chennai, then turning to Singapore and now landing in Mexico — you could say it lives up to its name: Modern.
Modern Food Enterprises, the company that manufactures and sells the bread in question as well as other bakery products under the "Modern" brand name, has recently been sold to the world's largest baking company, Grupo Bimbo, for an undisclosed amount.
This latest transaction is the second change of guard at Modern within five years and third since the government divested the company at the turn of the century.
At a time, when the National Democratic Alliance government has decided to privatise, or shut down, public sector enterprises except for those deemed strategic, Modern makes for a promising case study of how divestment led to the brand's growth, both in revenue and reach.
Brand Modern has several firsts to its credit.
It was the first branded bread, launched more than half a century ago by the government.
Modern Foods Industries (MFIL) was also the first central public sector enterprise (CPSE) to be divested under the Atal Bihari Vajpayee regime.
Hindustan Unilever (HUL) initially acquired a majority stake in the company but later snapped up the remaining 26 per cent equity for a total consideration of about Rs 150 crore.
At the time of sale, there were allegations of the company having been under-valued and no re­serve price had been fixed for its sale.
But the sale was well timed since the company was still a going concern, instead of being referred to the Board for Industrial & Financial Reconstruction for revival.
An industry veteran, who worked with Modern for some years, said HUL acquired it when it was not doing "too well" and managed to turn it around by shutting down non-core business like juices and fruit pulp, expanding the distribution of its core bread and bakery products and forging synergies with sourcing of raw materials such as wheat.
"It was sold by HUL as a profitable business to the next owner.
"HUL had introduced new products in the bakery segment, brought in new technology… Modern Foods has been on a good path since divestment," the person said, declining to be identified.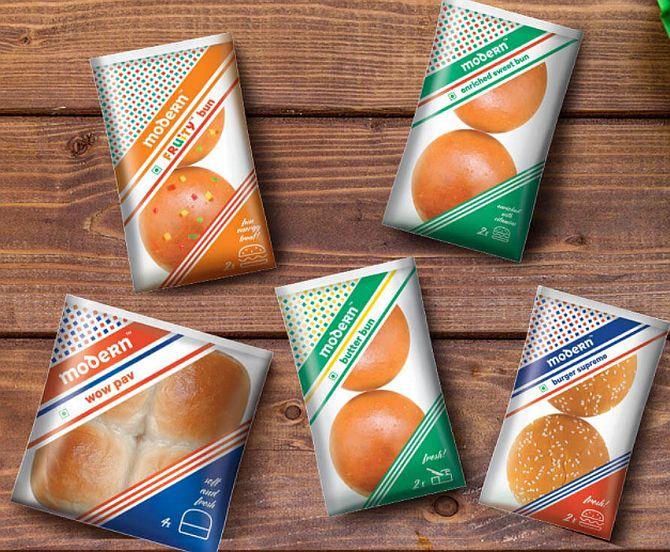 In 2016, HUL sold off Modern to Singapore-based private equity firm Everstone Group as part of a larger restructuring, since it was exiting all bu­s­inesses it saw as non-core.
Once Everstone got hold of the profitable company, it vowed to grow sales four-fold within five years and also wanted to list Modern on the stock exchange.
Industry sources say the brand achieved twice its turnover in these five years and of course, there was no listing.
Several officials contacted at Modern Food Enterprises declined to comment.
And late last month, Everstone sold Modern to Mexican multinational Grupo Bimbo.
It remains unclear whether the new owners (see box) will retain the brand name "Modern".
One industry executive said that Everstone was always going to scale the business up and book profit, and that's what it has done.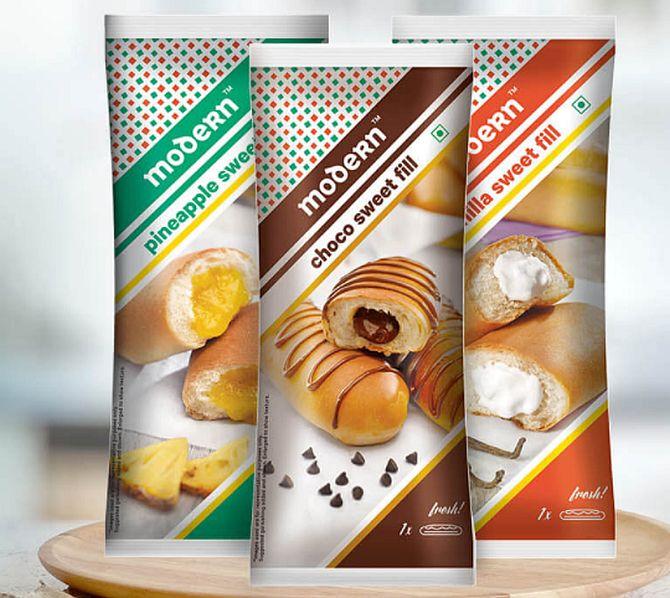 One of the largest bread distributors in Gujarat, who does not wish to be named, said, "We manufacture and distribute the Modern brand as well in the state.
"Grupo Bimbo has not yet communicated the future brand strategy with us but I don't think it will like to change the Modern brand name. It has a very strong brand recall."
Managed by private players, the brand has gained in size and reach, expanding to newer product categories — going from being largely a bread company to a baked goods company.
Announcing the sale, Everstone said that Modern had built "a strong leadership position in every market" through a distribution network covering more than 80,000 retailers across India.
It now has seven manufacturing units across the country.
An industry insider said that in many geographies, the brand operates through franchisee arrangements, too.
The acquisition of Modern will help Grupo Bimbo consolidate its presence in India's bread and bakery products' market.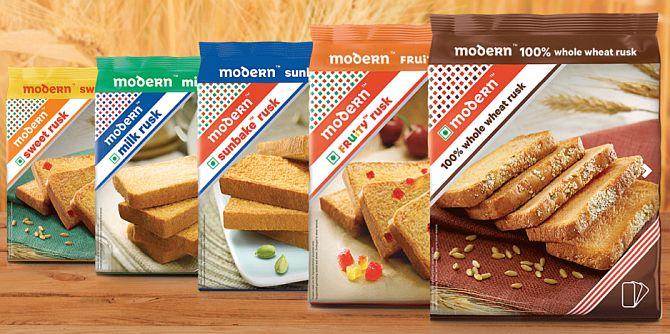 The group had en­t­ered India through the acquisition of another iconic bakery brand, Harvest Gold, in 2017.
Ano­ther industry veteran pointed out that consolidation in the organised sub-segment of the bread industry was a welcome move, since it will offer Grupo Bimbo scale and a considerable distribution network.
The organised sector does not account for even half the bread market in India, which remains fragmented, with multiple regional players.
With Harvest Gold, at least one other small re­gional brand and now Modern under its belt, the Mexican major will be in direct competition with the other largest pan-India brand, Britannia.
Photographs: Kind courtesy Modern Food Enterprises
Source: Read Full Article