video
JPMorgan Chase CEO is basing workplace 'productivity' on how 'warm the seats' are: Dagen McDowell
FOX Business co-hosts of 'The Bottom Line' Dagen McDowell and Sean Duffy react to the CEO of JPMorgan Chase Jamie Dimon saying that remote work 'doesn't work' on 'Fox & Friends Weekend.'
JPMorgan Chase must turn over more records from CEO Jamie Dimon in a lawsuit from U.S. Virgin Islands accusing the bank of aiding Jeffrey Epstein's sex trafficking, a U.S. Judge ruled Thursday. 
U.S. District Judge Jed Rakoff in Manhattan said the bank must turn over requested documents from 2015 to 2019 – a period after which JPMorgan had dropped Epstein as a client.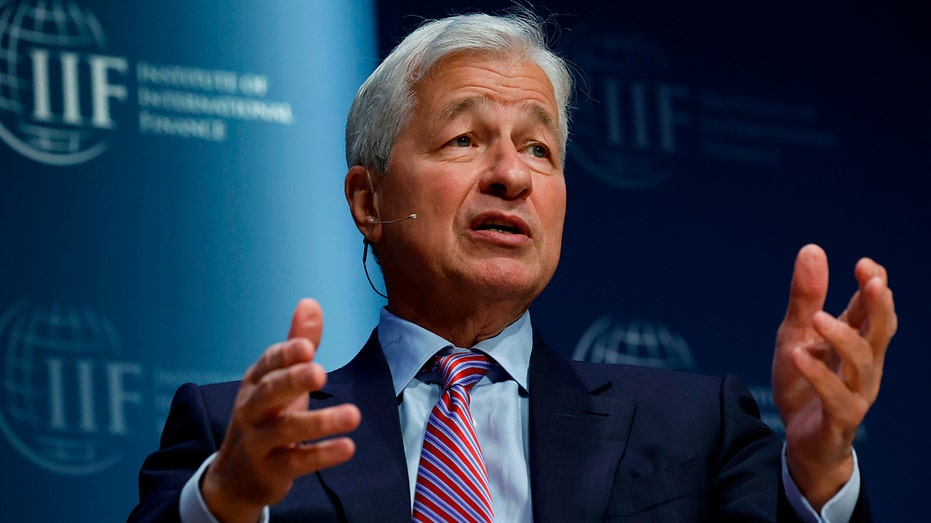 FILE: Jamie Dimon, chairman and chief executive officer of JPMorgan Chase & Co., speaks during the Institute of International Finance (IIF) annual membership meeting in Washington, DC, US, on Thursday, Oct. 13, 2022.  (Ting Shen/Bloomberg via Getty Images / Getty Images)

The Virgin Islands lawsuit claims Epstein used his accounts at the bank to pay for more than 20 sex trafficking victims even as top executives repeatedly flagged troubling abuse allegations against him. 

JPMorgan has tried to dismiss the lawsuit, noting the Virgin Islands government has already settled with Epstein's estate for more than $100 million. 

JEFFREY EPSTEIN-RELATED LAWSUIT REVEALS EXPLOSIVE NEW DETAILS: REPORT

The lawsuit comes as the bank has filed two complaints in federal court, claiming former bank executive Jes Staley, protected Epstein and engaged in sexual assault while working for the company.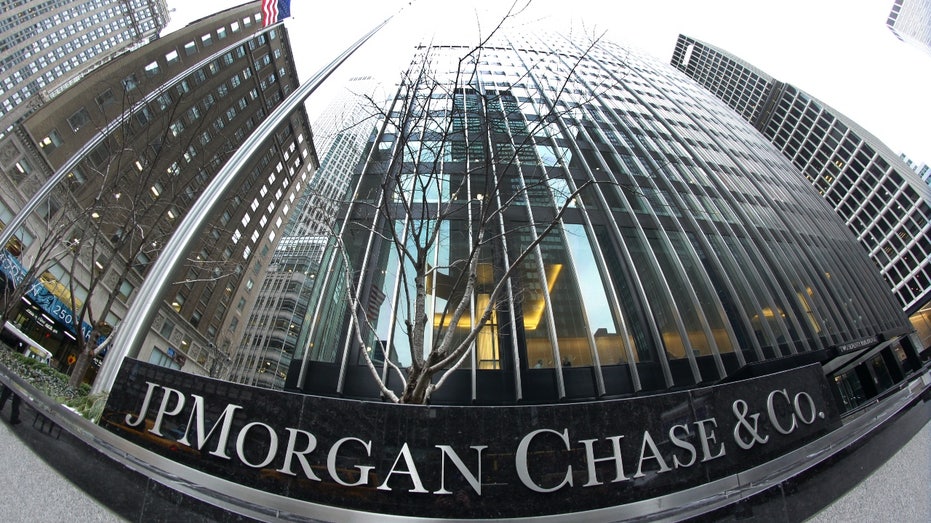 The JPMorgan Chase Tower on Park Avenue on midtown Manhattan. (Tim Clayton/Corbis via Getty Images / Getty Images)

JPMorgan wants the former private banking chief, Jes Staley, to reimburse the bank for damages it might incur in the other lawsuits and return eight years of compensation. 

"Staley's acts of disloyalty occurred repeatedly, lasted for years, and persisted despite numerous opportunities to correct them," JPMorgan wrote in court filings as it demanded Stayley return eight years of compensation. 

JPMorgan declined to comment. 

CLICK HERE TO GET THE FOX BUSINESS APP

Epstein killed himself in August 2019 while awaiting trial on sex trafficking charges. Many of his victims were abused on his sprawling compound on Little Saint James, his private island in the U.S. Virgin Islands. 

FOX Business' Kelly Laco and Reuters contributed to this report. 

Source: Read Full Article