The market share of discount brokers — such as Zerodha, Groww, Upstox, and Angel One — has grown fivefold in five financial years, with more than half of the National Stock Exchange's (NSE's) active client trading coming through them, reveals a report by CLSA.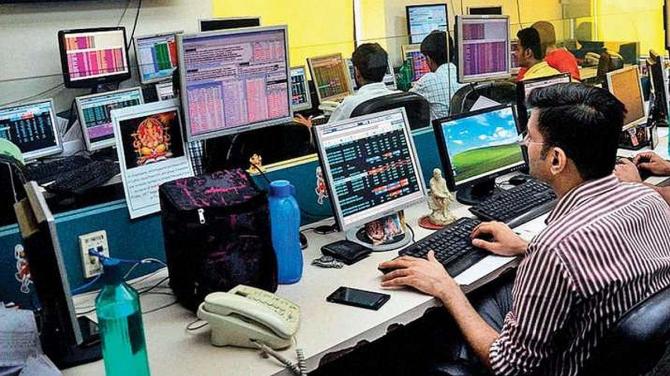 For the first 11 months of 2022-23, discount brokers held sway over 57 per cent of active clients, up from 11 per cent in 2017-18.
Moreover, the number of active clients on the NSE with discount brokers has grown from just 1 million to 19 million during this period.
Active traders are those who have traded at least once in 12 months.
"Discount brokers have been instrumental in widening retail investor participation in India.
"For them, the majority of incremental customer acquisitions are happening from tier II and lower locations," says CLSA in a report.
These discount brokers have become systemically important in the market.
Zerodha and Angel One have also been included in the qualified stockbroker (QSB) list by stock exchanges, taking into account their size, trading volume, and client funds.
Brokers under QSB are obliged to discharge additional responsibilities.
The fight for market share in the broking industry will get more intense with retail participation thinning amid market volatility.
While retail participation saw a sharp uptick during the Covid-19 pandemic, it is on the downtrend, hitting 40.8 per cent of the average daily turnover in the NSE's cash segment in February 2023.
A year ago, it was 52 per cent.
At its peak in July 2020, retail investors accounted for nearly two-thirds of cash-market volume.
Source: Read Full Article