Upon completion, the factory will create almost 10,000 jobs and will initially have an annual capacity of 2 million units, reports Peerzada Abrar.
Six months after it acquired the Dutch start-up Etergo B.V., Ola Electric has announced a Rs 2,400 crore ($320 million) investment plan to set up, what it calls, the 'world's largest' electric scooter (e-scooter) manufacturing plant in Hosur, Tamil Nadu.
The SoftBank-backed firm aims to make India a manufacturing hub for electric vehicles.
Ola has signed a memorandum of understanding with the TN government for this facility.
Upon completion, the factory will create almost 10,000 jobs.
It will initially have an annual capacity of 2 million units.
"We are excited to announce our plans to set up the world's largest scooter factory," said Bhavish Aggarwal, chairman and group chief executive officer, Ola.
The factory would be one of the most advanced manufacturing facilities in the world, Aggarwal added.
It would showcase India's skill and talent to produce world-class products that would cater to global markets.
Ola's factory will serve customers not only in India but in markets the world over, including Europe, Asia, and Latin America.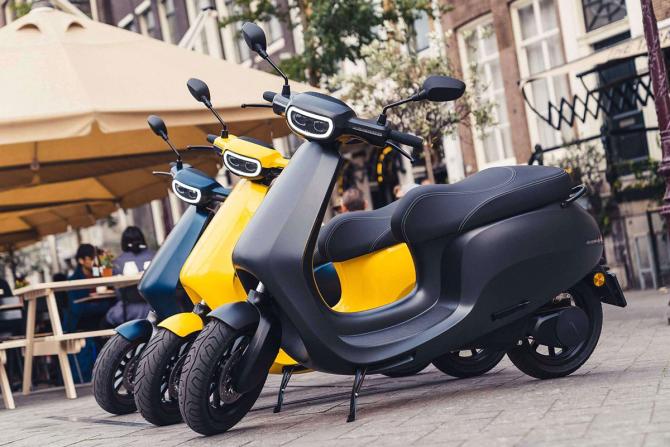 "This is a significant milestone for Ola and a proud moment for our country as we rapidly progress towards realising our vision of moving to sustainable mobility solutions across shared and owned mobility," said Aggarwal.
The firm is raring to launch the first of its range of highly anticipated e-scooters in the coming months.
The new manufacturing plant will help take mobility into a more sustainable, accessible, and connected future.
The move has placed Ola in direct competition with legacy electric two-wheeler makers, such as Ather Energy, Hero Electric, and TVS Motor Company.
Last year, Ola Electric had raised $250 million from Masayoshi Son's SoftBank.
The investment turned the e-vehicle arm of the ride-hailing aggregator into a unicorn, or a start-up valued at more than $1 billion.
The company said that in line with Prime Minister Narendra Modi's vision, Ola's factory was an important step in making India 'atmanirbhar'.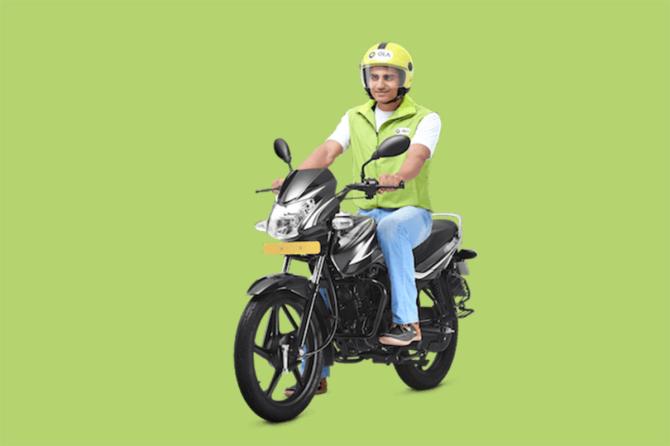 According to Ola, the factory will also galvanise India EV ecosystem and establish the country as a key player in the EV manufacturing space.
The factory will produce Ola's upcoming line of two-wheelers, starting with Ola's e-scooter.
It features many firsts, including seamless design and a unique removable banana battery that is easy to carry and can be charged anywhere.
It is also equipped with intelligent software that elevates the entire consumer experience of owning a scooter.
Ola plans to bring many such design and software innovations to its entire two-wheeler product portfolio.
Ola, which was last valued at $6 billion, is betting big on its EV business.
This is at a time when the pandemic continues to batter the ride-hailing industry.
In May, Ola laid off 1,400 employees or over 33 per cent of its workforce due to the pandemic.
Aggarwal had recently said that COVID-19 had forced everybody to rethink future plans and business models.
This year, Ola revealed plans to hire over 2,000 people for its electric business, as it rapidly builds a suite of electric and smart urban mobility solutions for consumers around the world.
Recently, the company brought on board General Motors veteran Jose Pinheiro to head its global manufacturing and operations.
Feature Presentation: Ashish Narsale/ Rediff.com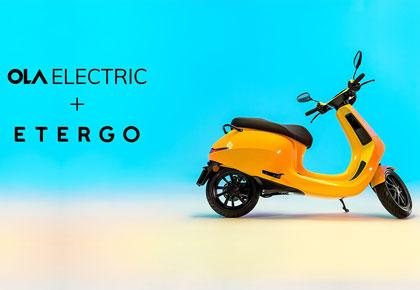 Source: Read Full Article