Several hotel stocks have done well on the market in the recent past — by and large they have beaten the benchmark index.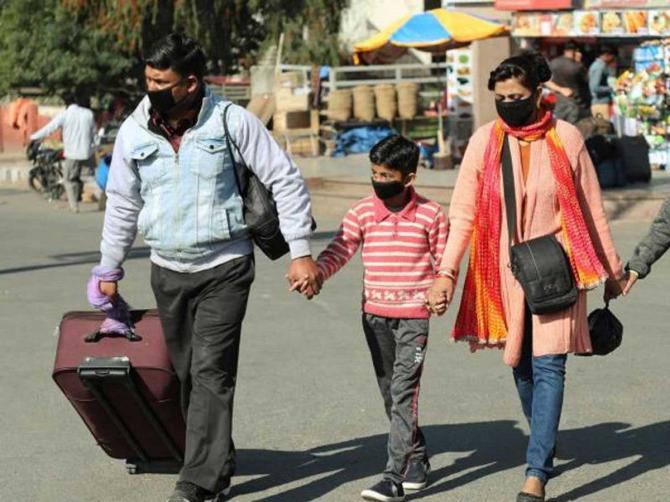 The hospitality sector has been hit very hard by the pandemic.
In the past 18 months, it has lost business, first because of the harsh lockdowns and after that because of lack of demand due to the ensuing economic slowdown.
Most hospitality businesses have sustained low revenues and losses since April 2020.
Is this the classic case of a beaten-down cyclical sector that may be close to bottoming out?
Some investors seem to think so, which is why the sector has seen share prices rise over the past 15 sessions.
The logic is simple enough. Vaccinations are gradually covering a larger chunk of the population.
Right now, India has about 25 per cent vaccination coverage.
As it happens, however, the coverage is nearly complete when it comes to the top 20 per cent of the population in terms of income distribution.
So, the high-end traveller is vaccinated.
In addition, unless there's a catastrophic third wave, the economy will continue to open up.
Aviation companies are being allowed to carry 85 per cent occupancy.
Business travel should resume, therefore.
Hence, there should be an upside for the hospitality industry.
If there is pent-up demand for destination holidays, weddings, etc., that should also recover.
In addition, the festive season is about to start.
By that logic, the second half of financial year 2021-22 (FY22) should be a lot better than H1FY22 and the hospitality industry should log better revenues after five or six extremely poor quarters.
Valuations at this point are technically not very useful, since the revenue comparisons are off a low base, and many hotels have sustained losses.
What one can say with some confidence is that hotels and hospitality should have seen the worst and should have better revenues.
Obviously, individual companies will do better or worse, depending on their specific fundamentals.
Several hotel stocks have done well on the market in the recent past — by and large they have beaten the benchmark index.
This list of gainers includes EIH, Indian Hotels (IHCL), Taj GVK, Mahindra Resorts, Aruna Hotels, Royal Orchid, ITDC, etc.
It's worth mentioning that IHCL has seen a positive response to its plan for raising Rs 3,000 crore via a rights issue.
FMCG major ITC could also be a gainer if its hotels division starts performing again, after a bad five quarters.
Apart from hotels, there has been a recovery in other travel-related stocks.
IRCTC and Easy Trip are two obvious gainers.
Cox & Kings is another one.
Transcorp International, which does remittances has also gained.
This is loosely at least a travel-related stock.
OYO is looking to launch an IPO, which will also be a litmus test for sentiment in this sector.
The aviation sector is a more difficult proposition to judge.
Obviously, being allowed 85 per cent occupancy does improve prospects and the same logic of the worst being over, can be applied.
But there is also more competition arriving in the sector, as Jet Airways prepares to relaunch services.
A key input cost, that of fuel, is pretty high at the moment, and likely to remain so, which means that it will be difficult to keep expenses down.
Photograph: PTI Photo
Source: Read Full Article