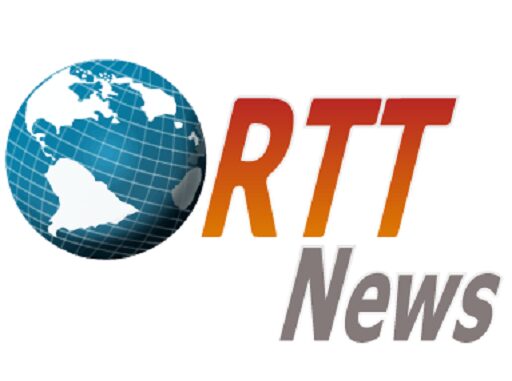 U.S. stocks ended weak on Wednesday although those from the technology sector managed to briefly emerge higher around mid morning.
Lingering concerns about the impact of rising interest rates on economic growth weighed.
The mood was cautious with investors focusing on the minutes of the Federal Reserve's latest monetary policy meeting.
Disappointing service sector data from China and the Europe weighed as well.
The major averages all ended modestly lower. The Dow ended with a loss of 129.83 points or 0.38 percent at 34,288.64. The S&P 500 settled at 4,446.82 with a loss of 8.77 points or 0.2 percent, while the Nasdaq closed lower by 25.12 points or 0.18 percent at 13,791.65.
The minutes from the Federal Reserve's June meeting showed most members thought further hikes are on the way, but considering the lagged impact of policy and other concerns, chose to pause after enacting 10 straight rate increases.
The minutes showed the officials felt that "leaving the target range unchanged at this meeting would allow them more time to assess the economy's progress toward the Committee's goals of maximum employment and price stability."
The minutes said that participants favoring a 25 basis point increase noted that the labor market remained very tight, momentum in economic activity had been stronger than earlier anticipated, and there were few clear signs that inflation was on a path to return to the Committee's 2 percent objective over time.
In U.S. economic news, the Commerce Department released a report showing new orders for U.S. manufactured goods increased by much less than expected in the month of May
The Commerce Department said factory orders rose by 0.3 percent in May after rising by a downwardly revised 0.3 percent in April.
Economists had expected factory orders to climb by 0.8 percent compared to the 0.4 percent increase originally reported for the previous month.
Intel dropped more than 3 percent and 3M ended lower by about 2.5 percent. Nike, Goldman Sachs, JP Morgan, United Health and Caterpillar lost 1 to 2 percent.
Meta climbed more than 3 percent, hitting a 52-week high in the process. Microsoft ended modestly higher.
Boeing climbed about 1.2 percent. Walgreens Boots Alliance, Salesforce.com, Coca-Cola, McDonalds, Verizon and Visa closed with modest gains.
General Motors gained after reporting an almost 19 percent surge in new vehicles sales in the second quarter.
In overseas trading, stock markets across the Asia-Pacific region moved mostly lower during trading on Wednesday. Japan's Nikkei 225 Index slipped by 0.3 percent, while China's Shanghai Composite Index slid by 0.7 percent.
The major European markets moved to the downside on the day, weighed down by concerns about global economic growth after weak eurozone business output data and disappointing Chinese service sector activity report.
The U.K.'s FTSE 100 dropped 1.03 percent, Germany's DAX ended 0.63 percent down and France's CAC 40 drifted down 0.8 percent. The pan European Stoxx 600 lost 0.73 percent.
Source: Read Full Article