China's Vivo said on Thursday it will export more than one million 'Made in India' smartphones in 2023 to achieve a target announced last year when it sent out its first indigenous shipment to Thailand and Saudi Arabia.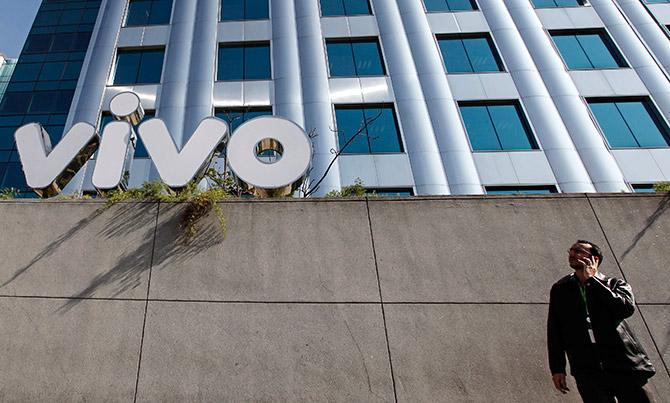 Vivo India, known for its economical phones, has proposed investing Rs 7,500 crore in the country and it is set to spend Rs 3,500 crore of that amount by end of this year.
According to the firm's India Impact Report 2022, it will start production at a new 'state of the art' manufacturing facility by early 2024 after regulatory clearance.
The new facility, in a yet undisclosed location, will spread across 169 acres and will produce 120 million smartphones annually upon completion of all its phases.
The company, officially named vivo India, has a manufacturing facility in Greater Noida, employing 10,000 people there to make its smartphones sold in the country.
In line with the government's 'Atmanirbhar Bharat' initiative, Vivo said all its smartphones sold in the country are made indigenously.
"100 per cent of our motherboard assembly is happening in India. Furthermore, Vivo procures 95 percent of its battery and 70 percent of its charger components locally," Yogendra Sriramula, head, Brand Strategy, Vivo India, told Business Standard.
"We strongly believe that boosting manufacturing capabilities is vital to bring the nation on the global map, and expanding our plant in India is our step forward in that direction," he said.
The company sells phones across India through 70,000 retail touchpoints and more than 650 exclusive stores.
"The (Indian) smartphone market is valued at $35 billion.
"Of this, the offline retail market makes up a big chunk. For the last 13 consecutive quarters, vivo has been the biggest player in offline retail," Sriramula said.
Vivo is the third largest company in India in terms of overall smartphone shipments, according to data from the market intelligence platform IDC India.
The company ended 2022 with 22.9 million shipments, behind Xiaomi and Samsung.
"Backed by technologically advanced and innovative offerings, we have won the hearts of proud owners of 100 million vivo smartphones, and have created a socio-economic impact on the lives of around 1.6 million Indians," said Sriramula.
Vivo is a leader in the affordable smartphones segment and entered the premium market by launching the X series in 2022.
Its foldable smartphone series is also reportedly in the works.
"During the pandemic, purchases were need-based.
"Now they are upgrade-based. Our primary focus at the moment is to keep a track of changing consumer needs," Sriramula said.
"We are planning for the long term. Ups and downs occur in the near term but we are committed to our future investments in India.
"The India Impact Report said smartphone design will be important for the company's growth in India.
"Vivo has established a team focused on industrial design and cameras suited for Indian users.
"Vivo's V27 phone has a dedicated portrait mode for Indian weddings.
"We have approximately 5,000 patents for 5G inventions and made about 10,300 submissions to the 3GPP for developing technical specifications of 5G technology," said Sriramula, adding, "Vivo has been able to add more than 10 million users to over 100 million users owning a 5G smartphone."
Source: Read Full Article