With all the safety equipment that it features, the S60 could be the smarter, more mature sedan alternative that consumers in this price category want, says Pavan Lall.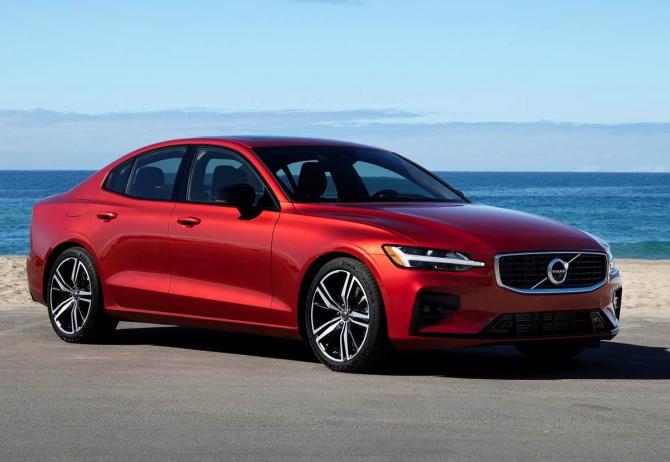 The first time I sat in a Volvo, I was in college. That was well over two decades ago.
The car was a sassy sedan that looked like the offspring of a Lexus and a BMW.
"Safety" was the answer I got when I asked my college professor, its owner, what it was most famous for.
Unconvinced, I pressed on. How was it safer than the rest? I was told its body styling and crumple zones were designed to absorb maximum impact and protect occupants.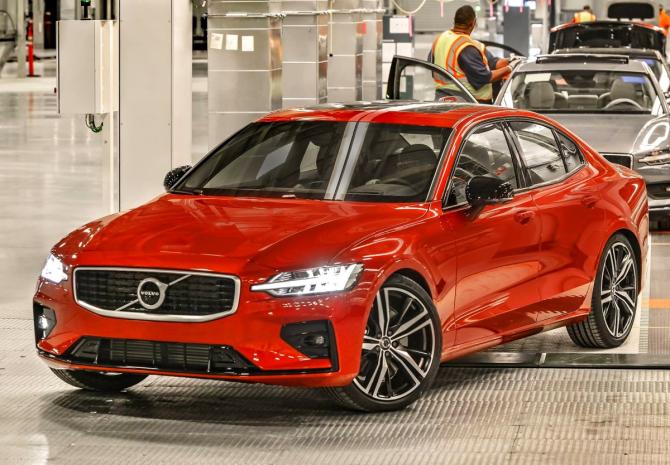 Later my classmates told me that it was meant for older, married people. Flash forward to the present.
Volvo is no longer owned by the Swedes; its parent company is the Geely Auto Group from China, and its designs and styling do more than just offer passenger protection based on physics — it also looks cool.
What endures, however, is the unerring focus on safety. It's something I experienced first-hand during a recent drive down Worli on the way past the Four Seasons Hotel in the new S60 sedan, which is essentially in competition with the popular 3-Series by BMW and Mercedes-Benz's C Class.
The S90 is its big brother, clearly a more luxurious and fancier choice with its chrome touches and stately design and looks.
The S60 is more understated but refined enough, and while Volvo hasn't released its price, it's likely to be Rs 45 lakh-Rs 50 lakh.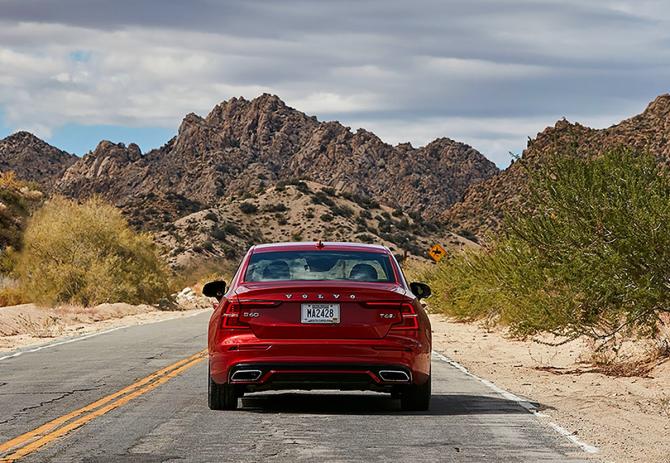 A scooter raced past and swerved in front of the car. In milliseconds the dashboard flashed a red icon along with a loud jarring alert that led me to do one thing: Slam the brakes as a reflex, although I could almost swear I heard braking sounds even before I hit the pedal.
When I looked up, the blood almost drained from my knuckles. I realised the two-wheeler had slowed and come to a halt because of the car in front of it and was just a couple of feet away from my car's front end. So what had just happened?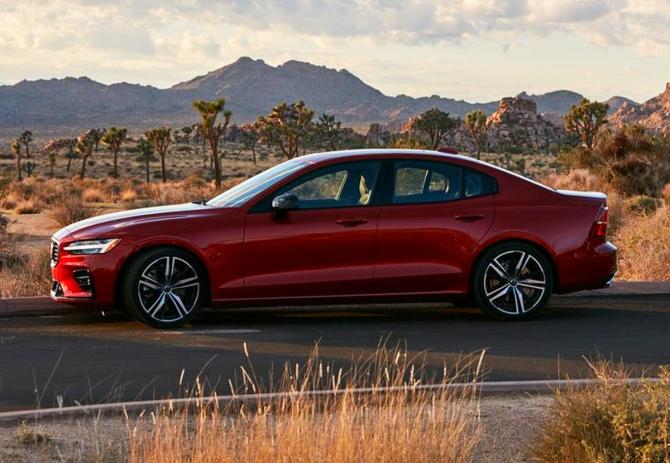 I discovered later that the vehicle's auto collision warning system had gone off. Here's how that happens.
The driver is first warned of a possibly imminent collision. This warning system detects pedestrians, cyclists or vehicles that are stationary or moving in the same direction in front of the vehicle.
If there is a risk of collision with a pedestrian, cyclist or a vehicle, attention is drawn by a flashing red signal plus an acoustic signal.
Also, the system activates brake support by reinforcing or applying the brakes if it is not done manually in time.
It can even get activated fully automatically if the risk of collision is imminent. I realised the last scenario may have applied to me.
How do all the parts come together? Radar and camera sensors work in tandem to activate the system.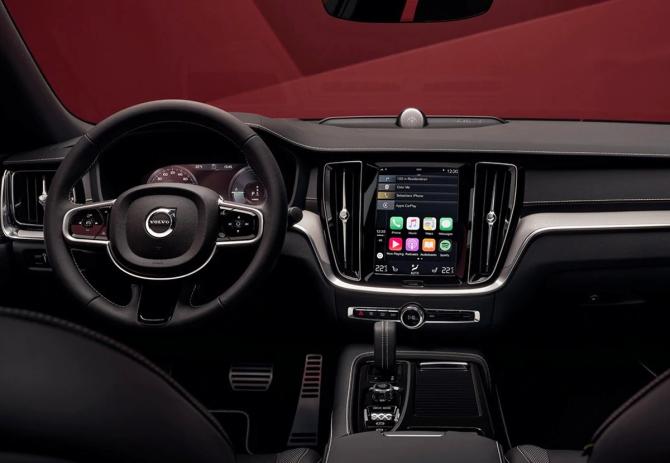 Sporty with a muscular sedan-like look and kitted with a petrol engine, the S60 scores big on comfort as far as interiors go.
It's outfitted with premium leather interiors and well-designed seats, dashboard and an infotainment screen, and the space and leg room is ample and well thought out, especially for tall people.
Although it's not competing with bigger cars such as the 5 Series and the E Class, it feels as roomy as a bigger car than it is.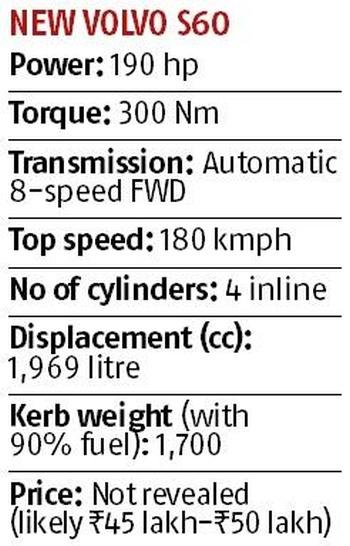 The Harman Kardon speakers belt out sound that is very satisfactory, and its digital screen comes with nifty touches.
The cup holders in the back are designed better than other German cars, where widgets used include pincer-style sockets that feel impossible to use.
Is this necessarily an older, married person's sedan?
It does feel like it could use a little more razzmatazz, especially in the engine and performance departments where its speed and power take a little time to get going, unlike its other European stablemates that jump to the asphalt on command.
Even so, with all the safety equipment that it features, the S60 could be the smarter, more mature sedan alternative that consumers in this price category want.
So no, there's nothing geriatric about being cautious. After all, there is no denying that safety is paramount.
Feature Presentation: Rajesh Alva/Rediff.com
Source: Read Full Article