Information technology major Wipro has asked candidates who have successfully completed their training and who were offered Rs 6.5 lakh per annum earlier whether they would be willing to take up projects for an annual compensation of Rs 3.5 lakh.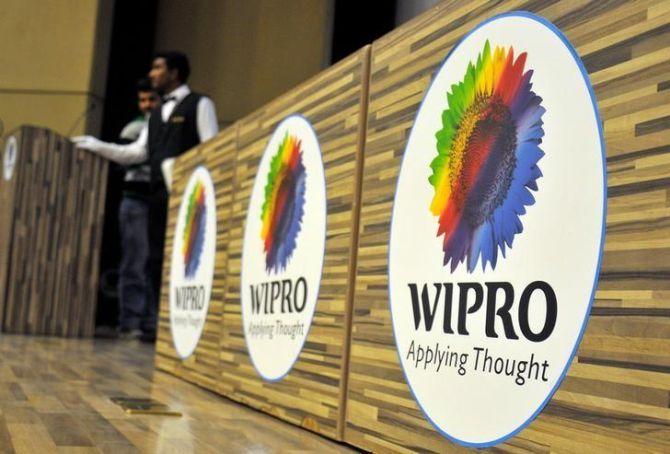 Wipro told Business Standard that it had to adjust its onboarding plans "in the light of the changing macro environment and, as a result, our business needs".
"Like others in our industry, we continue to assess global economies and customer needs, which factor in our hiring plans.
"Currently we have project engineers' roles available for recruitments with an annual compensation of Rs 3.5 lakh," the company said in an email to candidates.
The offer was made to all of Wipro's candidates under the Velocity graduates category in the FY23 batch.
The onboarding exercise for these roles will be initiated next month.
The candidates were given the option to accept the offer by February 20.
"If you choose to accept this offer, all previous offers will stand void," said the email, seen by Business Standard.
If a candidate chooses not to accept this offer, they may continue to hold on to their original offer.
"However, we cannot commit to a date of joining as our hiring plans are being determined based on the prevailing economic environment and evolving customer needs," the email said.
HR experts called it "exploitation of fresher candidates".
"Salaries of engineering candidates in India hired by the IT industry have not increased despite inflation going up.
"This is not an ideal situation for entry-level candidates," said a senior HR expert on condition of anonymity.
Wipro, however, told Business Standard: "As we work to honour all outstanding offers made, this current offer creates an immediate opportunity for candidates to start their careers, build their expertise and acquire new skills — both through the interesting and innovative work that we do, as well as our extensive learning and development programmes."
According to sources, the email was sent to the candidates on February 16, and a majority of them have accepted the offer as they have nowhere else to go.
"The Velocity programme is an elite assessment programme and we had to give five levels of exams, clear two vivas and an interview.
"The percentage required to pass is 60 per cent and only then do we get the Rs 6.5 lakh package.
"All of us did that. But many did not receive the offer letters under this programme and those who received it are now being told to take a lower salary package," said a disheartened candidate.
"It is almost a wait period of 8 months. The level of coding that Wipro made us take was the level of Amazon SD1.
"They are now asking us to make this choice. What option do we have now?" said another candidate.
Sources said around 3,000 candidates had been impacted.
This number could not be verified independently.
This comes days after the company let go of 425 freshers for performing poorly in the assessments after the training period.
HR experts were of the opinion that global tech layoffs were playing out in India too to some extent.
"Companies were expecting that attrition would continue for some more time and hence they hired more.
"They also thought demand will be robust. But there has been a sudden dip in both the scenarios that is now causing issues," said Shiv Agarwal, MD, ABC Consultants.
Agarwal also said this would not impact campus hiring in a big way.
"We will not see a zero-hiring situation."
Harpreet Singh Saluja, president, Nascent Information Technology Employees Senate, said the decision to cut the salaries of employees without prior consultation and negotiation was not only unjust but also went against the principles of fairness and transparency.
"We demand that the management reconsider its decision and engage in meaningful dialogue with the union to find a mutually beneficial solution.
"We will not stand by while the rights and dignity of our members are being violated."
Source: Read Full Article