Why don't people talk about money? It's a taboo subject for some reason. Do you know how much your mates are worth? Your family? Your spouse? Even though many of us spend our lives obsessed with the pursuit of money, most of us simply don't talk about it.
As a white Anglo Saxon male I sometimes despair that I wasn't born into some sort of religious, ethnic or old boys' club that puts me in contact with people who openly discuss financial strategies for the betterment of all its members. I once tried to get a job at such an institution, but Macquarie Bank didn't want me.
What would happen if, instead of hiding everything about our financial circumstances, we all came out financially? I propose an experiment in which we all wear T-shirts that display our net worth and the number updates on an annual basis, on Christmas Day. Imagine how the world would go around if we did that.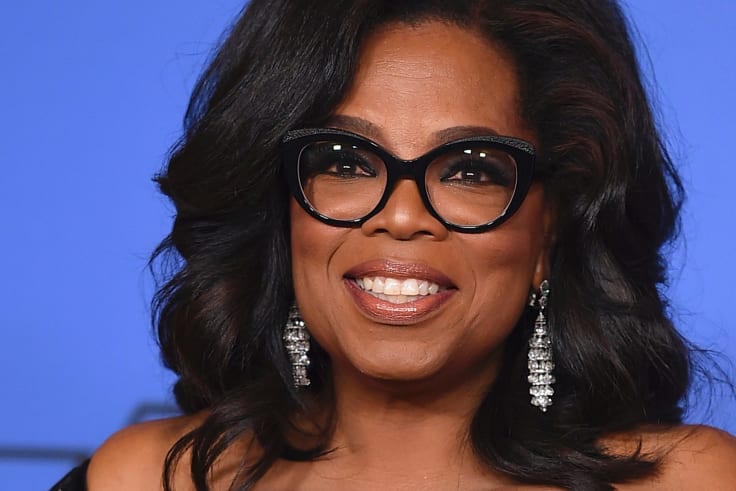 Oprah Winfrey hosted a group of real-life "desperate housewives" on her show, who had opened up to each other about money.
No one would ever be stuck for something to gossip about. Picking up at a nightclub would become really hard, or really easy. Traders wouldn't be quite so up themselves at dinner parties. Christmas with the family each year would be really interesting. No one would want to be a journalist. The Tax Office could cut a lot of investigative costs. Property auctioneers would say "yeah right!" a lot. You would very quickly see the financial error in both childbirth and divorce. Being a loan officer at a bank would be a heck of a lot easier. Doing business would be a lot less risky.
I could go on.
The closest I have seen to real-life financial sharing was on Oprah. The host was talking to a group of real-life "desperate housewives" who had broken generations of suburbanite tradition and decided, quite out of character, to talk to each other about money.
The process was simple. Enter a pact of trust and confidentiality with some close friends or friend and spill the financial beans. Tell everybody in the group how much you own, how much you owe, how much you spend and how much you earn. Nothing more sophisticated that presenting your family balance sheet and P&L.
In Western culture it has become typical to hide personal financial issues and experiences.
Then stand back and watch the frenzy. How come you are earning more? How come you are worth more? How come you spend less? How come I'm the biggest loser? Those who survive the suburban roulette stage (working out who the biggest loser is) extract tremendous value.
The women on Oprah analysed each other, compared each other and in so doing began to understand the consequence of all their financial habits. They learned how other people viewed debt. Why some things they considered financially acceptable were unacceptable. They learned they could negotiate with big financial institutions. They learned they had choice. How to cut corners on spending. How to change habits and attitudes, plan, earn more, spend less, be assertive and – above all – how to take control.
For those who had lived in solitary financial confinement all their lives, the collective empowered and supported them all. They gained purpose and credibility simply by pooling their experiences and ideas, expanding on the good bits and collectively eliminating the bad.
It was a simple gaining of objectivity, something that is by definition, impossible alone and it is a very powerful argument for sharing financial experience with those you can trust. Everybody lifts to the highest level of financial knowledge. No one loses by the experience.
Sharing your financial circumstances is a must for relationships. If you and your partner had a full and open discussion about finances would either of you be surprised?
People care too much about financial privacy and relativity. In Western culture it has become typical to hide personal financial issues and experiences. The culture of secrecy has muted us all and denied us the financial benefits to be had out of open discussion. Pity.
Marcus Padley is the author of the daily sharemarket newsletter Marcus Today. For a free trial of the Marcus Today newsletter, please go to marcustoday.com.au.
Source: Read Full Article