video
Consumers trying to find equilibrium amid inflation: Lisa Ellis
MoffettNathanson senior managing director provides insight on the state of the economy on "Making Money."
Wages and benefits for workers in most major U.S. cities grew at a slower pace in the final three months of 2022, with inflation still outstripping pay for many workers.
The employment cost index – a quarterly measurement of labor costs – climbed 1% in the October-December period, the Labor Department reported Tuesday. That is below both the 1.2% reading in the third quarter and the 1.1% forecast from Refinitiv economists. It marks the lowest quarterly gain in a year.
Annually, wages and salaries rose 5.1% in the 12 months through December. That compares to a final year-end inflation rate of 6.5%, meaning that millions of Americans saw their pay increase wiped out by steep consumer prices last year.
"The core private wages and salaries advance slowed for the second consecutive quarter, which is consistent with the deceleration in other wage measures, including average hourly earnings," said Kathy Bostjancic, the chief economist at Nationwide. "Benefit costs also increased at the slowest in over a year, which allowed the year-on-year rate to slip to below 5% to 4.9%."
US FACES INCREASED STAGFLATION THREAT IN 2023 AFTER WAVE OF GOVERNMENT SPENDING
While wage growth is moderating across most of the country, there is still some divergence in compensation.
Miami, which has been a hotbed for inflation, saw wages grow by 6.8% – well above the national trend. However, that is still lower than the local inflation rate of 9.9%, according to the government data.
The Seattle region saw the second-highest jump in wages, which were up 6.2% in the fourth quarter. That is a marked increase from mid-2021, when wages in Seattle grew at a 2.4% annual pace. Those increases were also wiped out by local inflation, which hovered around 8.4% in December.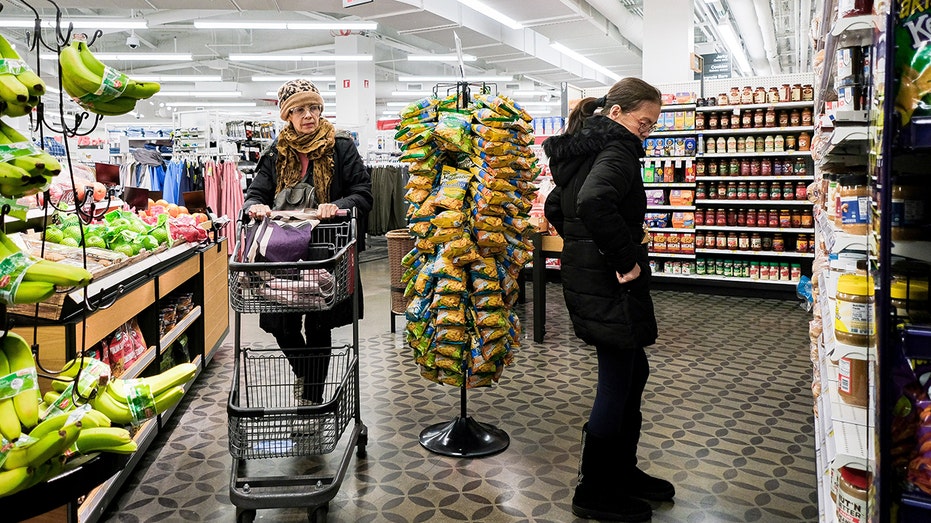 Customers shop at a store in Queens, New York, Jan. 12, 2023. (Ziyu Julian Zhu / Xinhua via Getty Images / Getty Images)

In fact, the only region in which inflation did not erode wages was Los Angeles. Wages rose 5.9%, compared to the local inflation rate of 4.9%, for an adjusted pay increase of 1%.

CLICK HERE TO READ MORE ON FOX BUSINESS

The metro with the steepest discrepancy between wage increase and inflation – where workers suffered the biggest blow to their pay – was in Phoenix. The city saw a 5% increase in wages, compared with a 9.5% spike in inflation for a total pay cut of 4.5%.

That was followed by Atlanta, with annual wage growth of 4.8% and an annual inflation rate of 8.1%.

Source: Read Full Article