video
CHIPS Act will allow for more advanced American manufacturing: Arm CEO Rene Haas
Arm CEO Rene Haas discusses if America can return to its former glory as the dominant leader in the microchip industry, telling 'The Claman Countdown' the demand for semiconductors has never been great.
Amid improving supply and softening demand, U.S. manufacturing contracted again in February.
On Wednesday, the Institute for Supply Management (ISM) said that its Manufacturing Purchasing Managers' Index (PMI) was little changed at a reading of 47.7 last month from 47.4 in January, although economists estimated the index would rise to 48.
The figure indicates a third month of contraction after a 30-month period of expansion, according to the ISM report. A reading above 50 percent indicates that the manufacturing sector is generally expanding; below 50 percent indicates that it is generally contracting.
The manufacturing PMI has been at its lowest levels the last two months since May 2020 when it registered at just 43.5.
CATERPILLAR WORKERS REACH CONTRACT DEAL AT DEADLINE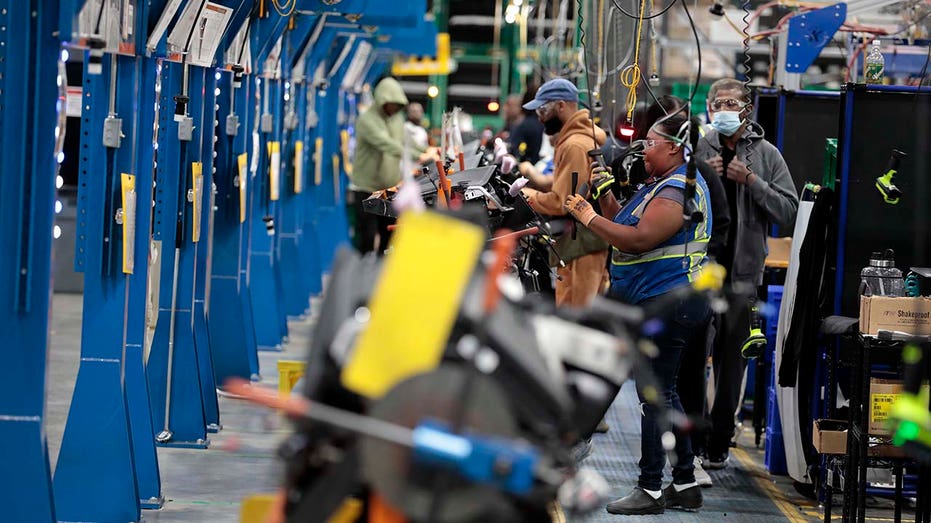 Employees work on the assembly line at the Dakkota Integrated Systems manufacturing facility in Detroit, Mich., May 5, 2022. Dakkota Integrated Systems is a Native American, Woman-Owned Company that manufactures Instrument Panels For Stellantis Jeep ( Jeff Kowalsky/Bloomberg via Getty Images / Getty Images)

In an interview with FOX Business, Brian Kuney, a VP for the South Carolina Manufacturing Extension Partnership and consultant in the supply chains of Boeing, BMW and Mercedes, said "The PMI index is the heartbeat of the supply chain, from scheduling production to the delivery of goods."

"The data encompasses every facet of the sector, and the latest report is testament to our sluggish economy," he added. "Global inflationary pressures must first cool before the price of logistics can decrease and reflect upon the consumer."

FORD EXTENDS F-150 PRODUCTION HALT
Employee works in the X3, X45 assembly hall at the BMW Spartanburg plant in Greer, S.C., Oct. 19, 2022. BMW's sprawling factory near Spartanburg, will get a $1 billion investment, and the German automaker will spend another $700 million to build a ba (AP Photo/Sean Rayford / AP Newsroom)

In January, orders for key manufactured capital goods rose by the most in five months while shipments of core goods rebounded, the Commerce Department reported on Monday. 

The ISM survey's forward-looking new orders sub-index improved to 47 last month from 42.5 in January, which was the lowest reading since May 2020. There was also an improvement in order books, though the backlog of unfinished work remained low.

BMW ACCELERATING SOUTH CAROLINA ELECTRIC VEHICLE PRODUCTION WITH $1.7B INVESTMENT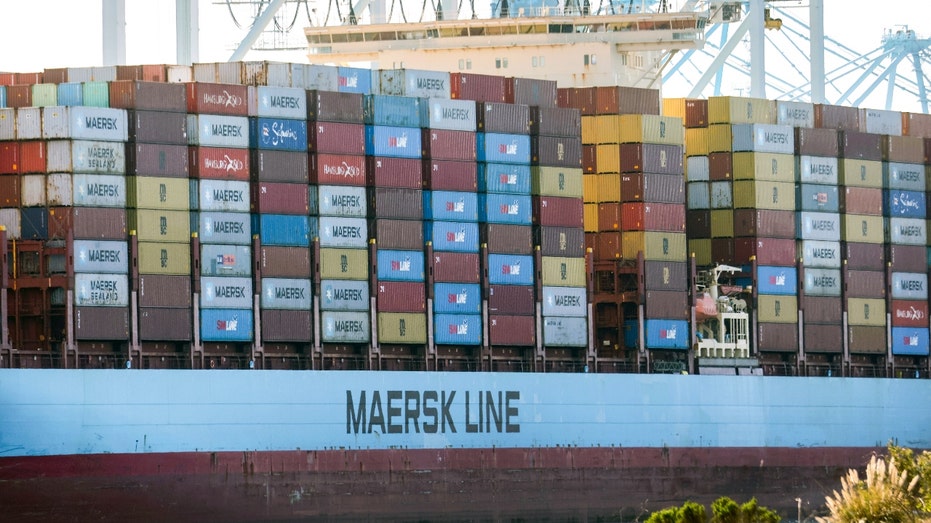 Shipping containers sit aboard a Maersk container ship at the Port of Los Angeles on Feb. 9, 2022 in San Pedro, Calif. (Mario Tama/Getty Images / Getty Images)

The survey's measure of supplier deliveries was little changed at 45.2. A reading below 50 indicates faster deliveries to factories. 

Meanwhile, inflation could remain elevated. The ISM survey's measure of prices paid by manufacturers rebounding to 51.3 in February from 44.5 in January.

Its gauge of factory employment fell to 49.1 from 50.6 last month. But this measure, which has swung up and down, has not been a good predictor of manufacturing payrolls in the government's closely watched employment report. 

GET FOX BUSINESS ON THE GO BY CLICKING HERE

Reuters contributed to this report.

Source: Read Full Article