video
Economy preparing for a 'Category 5 storm' in 2023: Dan Ives
Wedbush Securities Managing Director Dan Ives warns that many Big Tech companies still need to 'rip the Band-Aid off' in terms of layoffs.
Nearly two-thirds of small and midsize U.S. businesses expect the country will enter a recession in the year ahead, according to a new study that pointed to rising prices as a top concern for companies after months of battling persistently high inflation.
JPMorgan Chase's 2023 annual Business Leaders Outlook survey released Thursday found 65% of midsize firms and 61% of small businesses anticipate a 2023 recession, and a majority of leaders of smaller firms said they expect higher prices to stick around.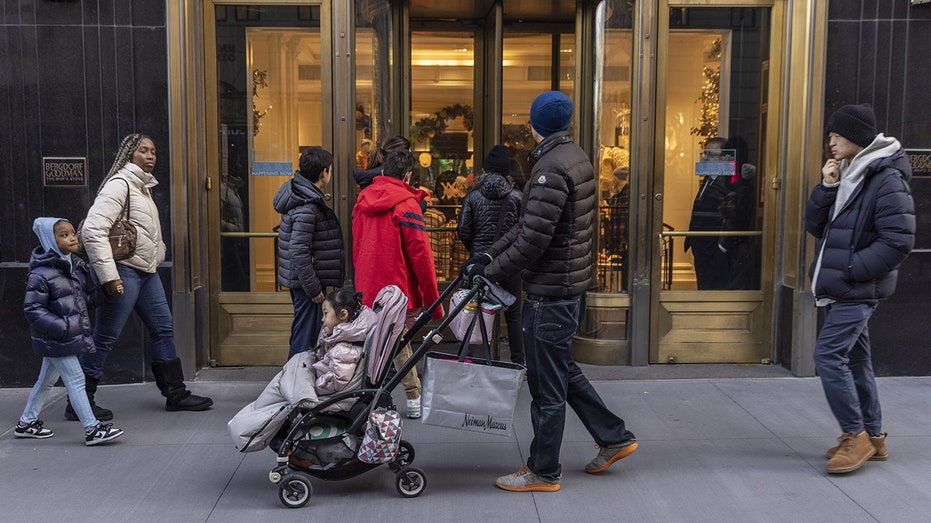 Shoppers walk past a Bergdorf Goodman store in New York Dec. 28, 2022.  (Victor J. Blue/Bloomberg via Getty Images / Getty Images)

More than 90% of midsize company leaders said their businesses were experiencing challenges due to inflation, and 45% of small business owners cited rising prices as their top concern, a 20% increase from last year's survey.

JOB OPENINGS REMAIN ELEVATED IN NOVEMBER DESPITE FED EFFORTS TO COOL LABOR MARKET

"Inflation has been a challenging headwind impacting businesses of all sizes, across all industries," said Ginger Chambless, head of research for JPMorgan Chase Commercial Banking. "While we have seen some encouraging signs that inflation has started to moderate and should cool over 2023, businesses may still want to consider adjustments to strategies, pricing or product mixes to help weather the storm in the near term."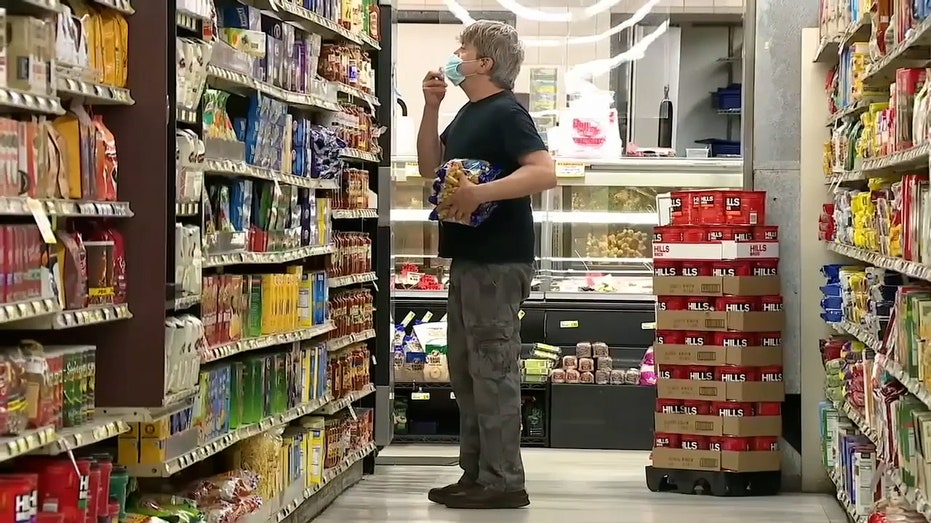 Most companies pass some or all of their increased costs on to consumers. (Fox News / Fox News)

Some 83% of midsize firms told JPMorgan they have passed at least some of their increased costs on to consumers, and 82% said they would continue to do so. Out of the small companies surveyed, 68% said they had raised prices on some or all of their products or services, and 94% said inflation has impacted their expenses.

NEARLY 80% OF AMERICANS FORECASTING ECONOMIC DIFFICULTY IN NEW YEAR, POLL FINDS

The data indicated small businesses are more optimistic than their midsize counterparts in their outlook on the national and global economies.

The percentage of midsize company leaders who expressed optimism for the global economy plummeted to 8% from 34% a year ago, and their optimism for the U.S. economy dropped to 22% from 50%.

"In today's interconnected world, midsize businesses are increasingly vulnerable to global economic challenges, including ongoing supply chain issues, increased costs of raw materials, geopolitical events and other uncontrollable factors," Chambless told FOX Business. "These challenges and their associated impacts are all contributors to a more pessimistic global economic outlook."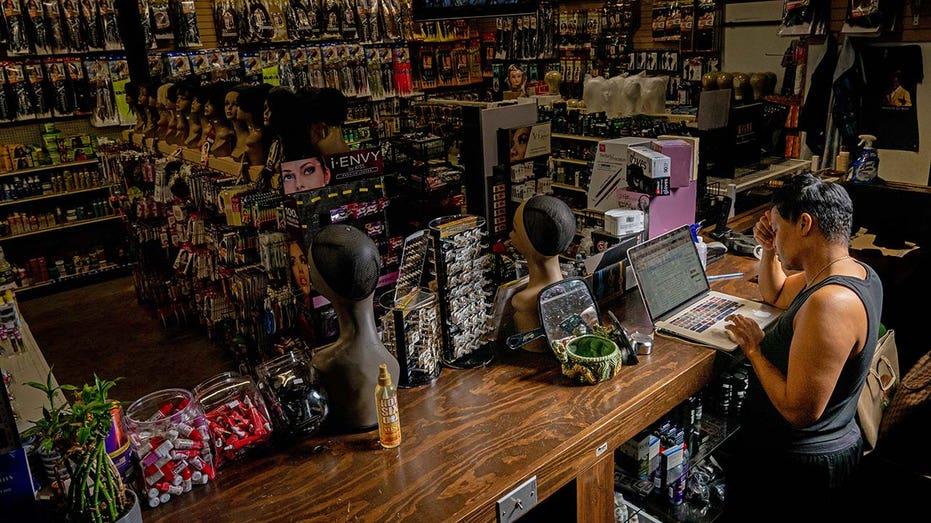 Lynn Gooden, 44, updates inventory at her business, Mother's Hair Beauty Supply, Aug. 16, 2022, in Houston, Texas.  (Brandon Bell/Getty Images / Getty Images)

Among small business owners, on the other hand, 49% expressed optimism for the national economy and 45% for the global economy, which were both in line with last year's numbers.

GET FOX BUSINESS ON THE GO BY CLICKING HERE

The survey was conducted online from Nov. 14-22 for small businesses with revenues between $100,000 and $20 million and Nov. 29 through Dec. 13 for midsize firms with annual revenues between $20 million and $50 million. There were 1,799 participants overall.

Source: Read Full Article