NSW is driving Australia's job bonanza creating half the jobs in the country in the past year and delivering Australia its lowest unemployment rate since 2013 with an extra 51,000 jobs that smashed market expectations.
Victoria was the only state to increase its unemployment rate after it lost 6600 jobs in June and failed to follow up its 22,100 job strong performance in May.
Young workers have been the key beneficiaries of the boom with 15 to 19-year-olds contributing about a third of trend employment growth since January 2018, the Australian Bureau of Statistics revealed on Thursday.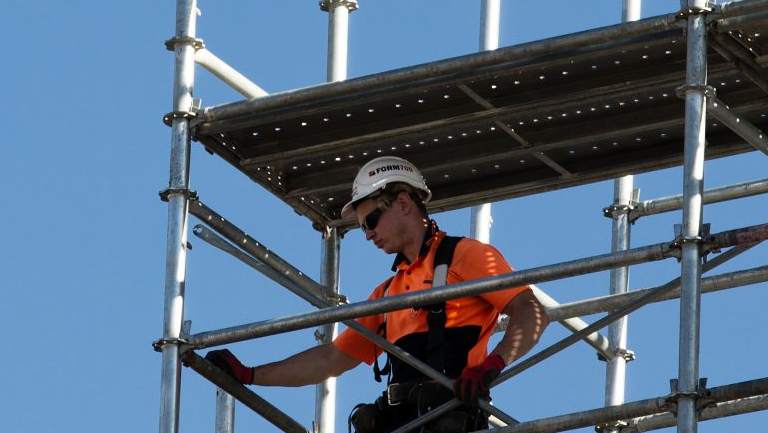 Construction has been responsible for part of the jobs boom.
Employment for 15 to 19-year-olds increased by more than 6000 in June 2018 and grew by about 58,000 over the last year.
In seasonally adjusted terms, the largest increase in employment was in NSW, up 27,300, followed by Queensland, up 14,800. The 51,000 extra jobs country wide was double market expectations and helped the unemployment rate stay steady at 5.4 per cent due to a lift in participation, particularly among females.
Up to 80 per cent of roles created were full time, a sharp contrast from last month's result which saw part-time employment as the major job creator.
"Over the year to June, the unemployment rate declined by 0.2 percentage points. This continues a gradual decrease in the trend unemployment rate from late 2014 and is the lowest rate since January 2013," said ABS chief economist Bruce Hockman.
Economists and policymakers have been sweating on the data, hoping continued record job creation eventually kicks stagnant wages into gear.
But the under-utilisation rate, which refers to workers who would like more hours but are not getting them, remains near its peak of 13.8 per cent, signalling much-needed labour market tightness – which would encourage employers to bid up wages – might still be a way off.
Labor's employment spokesman Brendan O'Connor blamed international students and working holiday makers for contributing to the high underemployment rate.
"We have people here on student visas who are not here to study," he said. "We have people here on working-holiday visas who are not here to travel."
He accused "arrogant and out of touch ministers" of saying it doesn't matter that there are 1.8 million workers "who don't have a job or have too few hours".
Treasurer Scott Morrison will address the figures on Thursday afternoon.
More to come 
Source: Read Full Article