The International Monetary Fund has warned US President Donald Trump's trade dispute with China is putting global growth at risk and urged governments to start putting money away to protect  against a downturn.  
In a report due to be released on Tuesday, the Washington-based global financial watchdog described Mr Trump's policies as "protectionist" and said "retaliatory measures by trading partners have increased the likelihood of escalating and sustained trade actions".
The IMF's comments come as Trade Minister Steve Ciobo heads to London to shore up trade deals outside the US and local analysts canvass the possibility of an interest rate cut from its current record low of 1.5 per cent to cope with an economic downturn.
Maurice Obstfeld at the International Monetary Fund.
Mr Ciobo said a free trade agreement with a post-Brexit UK would be "underpinned by our shared heritage, common values, and closely aligned strategic outlook".
"There is no doubt in a more choppy trading environment, the best strategy is to have a diversified range of trade partners," he added in separate comments to The Australian Financial Review. 
China's slowing economic growth rate is of concern to Australian policymakers – particularly for the resources sector, which is heavily dependent on Chinese buyers.
On Monday, China's National Bureau of Statistics showed economic growth hit 6.7 per cent in the year to June, its slowest growth rate in 21 month, while Chinese industrial production rose by 6 per cent, below market expectations.
"Any further escalation in trade tensions between China and the US could adversely impact the Australian growth outlook," said Commsec economist Craig James.
The IMF's World Economic Update said global growth was projected to "reach 3.9 per cent in 2018 and 2019, but the expansion is becoming less even, and risks to the outlook are mounting".
"The balance of risks has shifted further to the downside, including in the short term," said IMF economist Maurice Obstfeld.
"The recently announced and anticipated tariff increases by the United States and retaliatory measures by trading partners have increased the likelihood of escalating and sustained trade actions."
The US ramped up trade tensions last week by naming an extra $US200 billion worth of Chinese products that it plans to place tariffs on by September. More than 6000 items are likely to face an extra 10 per cent tax including handbags, minerals and other consumer goods.
"These could derail the recovery and depress medium-term growth prospects, both through their direct impact on resource allocation and productivity and by raising uncertainty and taking a toll on investment," said Professor Obstfeld.
"With reduced slack many countries need to rebuild fiscal buffers to create policy space for the next downturn and strengthen financial resilience to an environment of possibly higher market volatility".
In May, the Turnbull government announced it would deliver a thin $2.2 billion surplus by 2019-20, a year earlier than expected.
Despite the global risks, the IMF said interest rate normalisation in advanced economies was expected to "proceed in a well-communicated, steady manner."
The comments echo those of Reserve Bank governor Philip Lowe who has repeatedly said "the next move in the cash rate would be up, rather than down."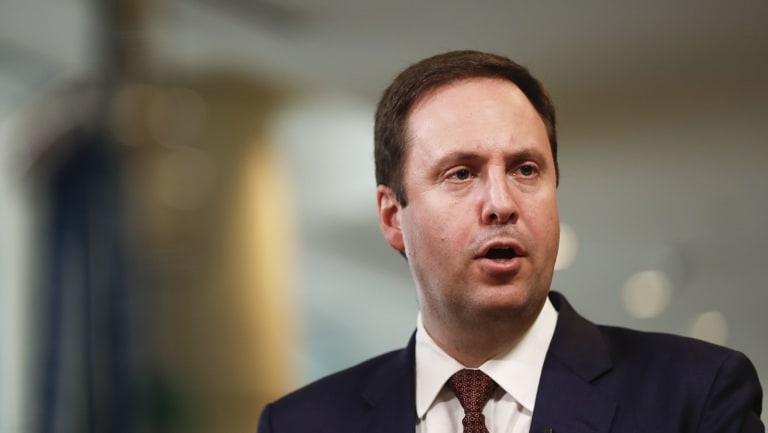 Trade Minister Steve Ciobo.
But analysts have now started to consider a situation in which a cut below 1.5 per cent occurs in the event of a US-China induced downturn.
In a note to investors, JP Morgan said the Reserve Bank had the capacity to cut rates if needed.
The investment bank's chief economist, Sally Auld, told Fairfax Media in June that there was a "non-trivial risk" the Reserve Bank could miss the opportunity to start to normalise monetary policy in the face of slowing credit growth and house prices – leaving Australia overexposed to a global shock.
"This leaves the RBA at the mercy of global developments, and potentially, very vulnerable to the next global downturn," she said.
"Were such an event to be realised, it is highly probable that the next move in rates in Australia is down."
Source: Read Full Article