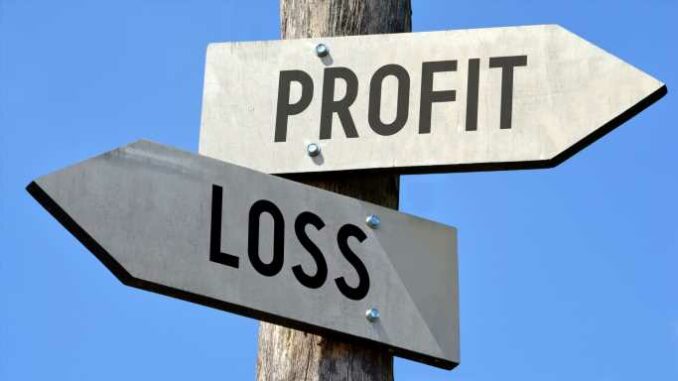 Premarket action on Monday had the three major U.S. indexes trading essentially flat. The Dow Jones industrials were trading up 0.01%, the S&P 500 was down 0.01% and the Nasdaq was 0.05% lower.
Nine of 11 market sectors closed higher on Friday. Energy (1.47%) and financials (1.19%) posted the day's best gains. Utilities (−0.19%) and consumer cyclicals (−0.04%) lagged. The Dow closed up 0.8%, the S&P 500 up 0.83% and the Nasdaq up 0.69% on Friday.
Two-year Treasuries dropped three basis points to end Friday at 4.04%, and 10-year notes fell by nine  basis points to close at 3.44%. In Monday's premarket, two-year notes were trading at around 4.06% and 10-year notes at about 3.46%.
Friday's trading volume was above the five-day average. New York Stock Exchange winners outpaced losers by 2,206 to 798, while Nasdaq advancers led decliners by about 2 to 1.
Before U.S. markets open on Monday, 11 companies are scheduled to report quarterly results. Fifty-eight firms will release earnings reports after markets close.
The Federal Reserve's open market committee (FOMC) meeting begins Tuesday and ends Wednesday with a press conference when the Fed announces whether the federal funds rate will change. The current range of 4.75% to 5.00% is expected to rise by a quarter point to a range of 5.00% to 5.25%. On Friday, the Bureau of Labor Statistics will release its employment situation report for April. Nonfarm payrolls are currently forecast to rise at a slower pace than the March increase, and the headline unemployment rate is expected to increase from 3.5% to 3.6%.
Thursday's advance report on first-quarter gross domestic product looked awful when it hit the tape. However, the big miss on growth (forecast at 2.0%, actually up just 1.1%) was due almost entirely to inventory declines. Personal spending rose 3.7%, way above the prior quarter's 1% gain. Excluding the inventory changes, real final sales rose from 1.1% in the fourth quarter of 2022 to 3.4% in the first quarter.
New claims for unemployment benefits declined by 16,000 to 230,000, well below the consensus estimate for 245,000 new claims. Continuing claims dropped by 3,000 to 1.858 million.
Friday's big gainer among the S&P 500 stocks was Charter Communications Inc. (NASDAQ: CHTR). The cable and broadband service provider missed the consensus estimate for earnings per share and exceeded the revenue estimate. Capital spending for the quarter totaled $2.5 billion, up about 31.6% year over year. The company said it spent $890 million on line extensions that include a subsidized rural construction build-out and further expansion in its existing markets.
Sponsored: Find a Qualified Financial Advisor
Finding a qualified financial advisor doesn't have to be hard. SmartAsset's free tool matches you with up to 3 fiduciary financial advisors in your area in 5 minutes. Each advisor has been vetted by SmartAsset and is held to a fiduciary standard to act in your best interests. If you're ready to be matched with local advisors that can help you achieve your financial goals, get started now.
Source: Read Full Article