video
Trade school student benefits from 'earn while you learn' program
Colonial Webb Contractors HVAC service apprentice Brady Woodel discusses his trade school experience on 'Varney & Co.'
While it seems like the whole country is debating student loans, debt forgiveness and the value of a college education, I'm reminded of how thankful I am for my own choices and career path.
When I graduated from high school, I planned on getting a college degree just like so many of my friends. Looking at the cost of schools, I decided to enroll in a local community college and then take the next step toward a four-year degree. Two years later, I got my associate degree, but the more I looked ahead, the more I realized that I didn't want to have a ton of debt in my 20s. 
I thought of my dad, who built a successful career in the skilled trades. During my summer breaks he taught me the ins and outs of HVAC systems. It made me realize hands-on construction skills will always be in high demand.
COLLEGE DEGREE VALUE PLUMMETS AS WOKE INSANITY SPIKES
So, I switched gears and enrolled in an apprenticeship program—and I never looked back. Today, I am a fourth-year HVAC service apprentice taking craft courses at Associated Builders and Contractors of Virginia while working for Colonial Webb Contractors in Richmond, Virginia.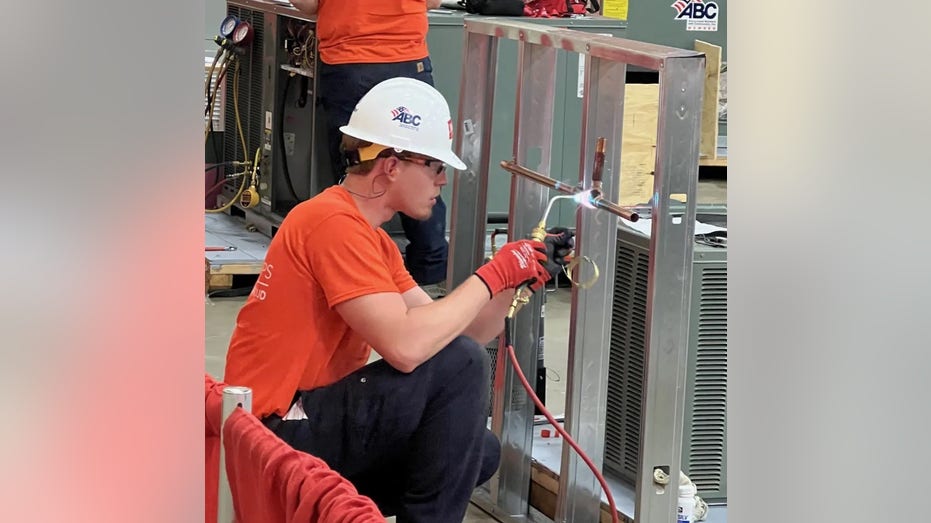 Brady Woodel is a fourth-year HVAC service apprentice with Colonial Webb Contractors in Richmond, Virginia.

It's an incredible program that allows me to work while I'm enrolled in classes. As an apprentice, I earn a good paycheck while working toward a credential that'll further my career.

DEPARTMENT OF LABOR SPIKES TRUMP APPRENTICESHIP PROGRAM DETESTED BY UNIONS

But here's the best part: I'm debt-free. And by the time I become a licensed professional, I'll have just as much in earnings as I would have in debt from a college degree. 

My skills are marketable, and I don't have the worry of paying back loans with interest. And as I earn more advanced certifications as a journey-level worker and master, my pay only grows. 

GET FOX BUSINESS ON THE GO BY CLICKING HERE

The highlight of my career path so far has been winning a silver medal at the 2022 National Craft Championships. Competing in the premier event for skilled trades was an incredible and unforgettable experience. I never dreamed that I would win amongst the best of the best.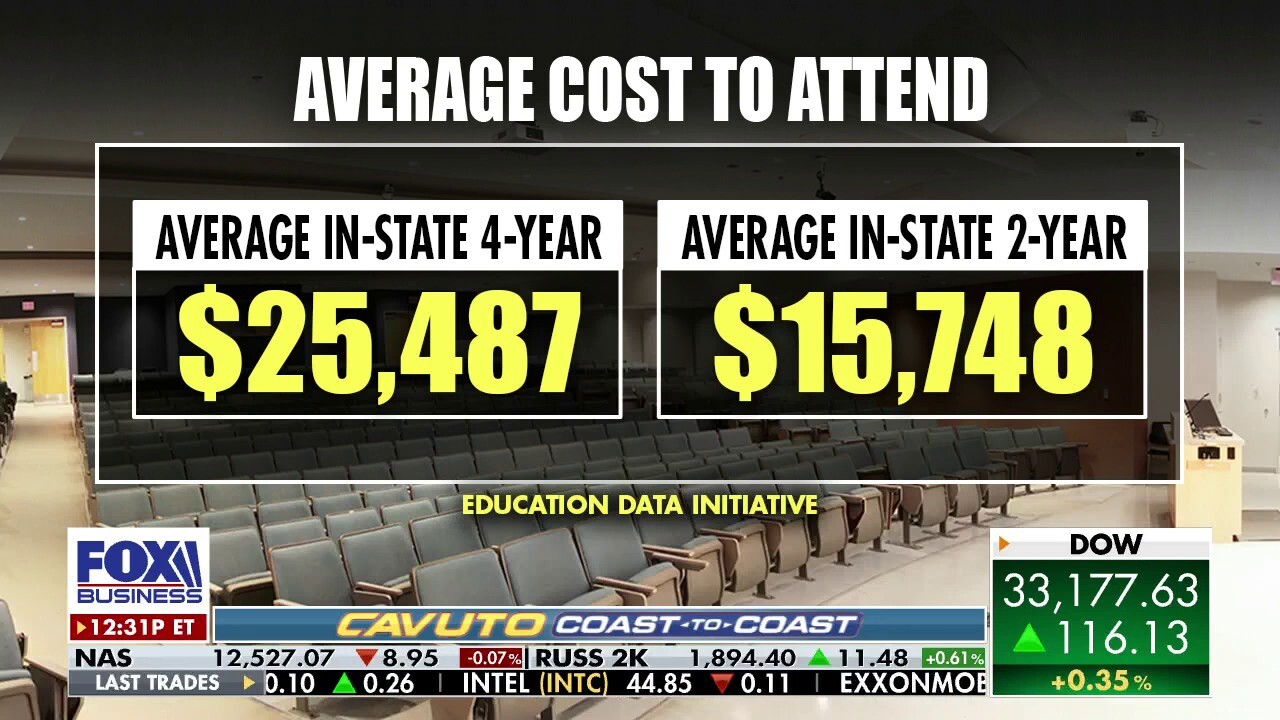 video
Trade schools see big spike in enrollment as traditional college costs rise
FOX Business correspondent Lydia Hu has the latest from Paterson, N.J., on 'Cavuto: Coast to Coast.'

My career path in construction has already created so many opportunities. The door that was open for me is also open to anyone who wants to walk through it. Across the country, ABC offers more than 800 apprenticeship, craft, safety and construction management education programs. 

CLICK HERE TO READ MORE ON FOX BUSINESS

Construction careers will always be in demand, like carpentry, electrical, plumbing or welding, but also leadership positions like project manager or a high-tech career. I certainly don't knock those that are committed to pursuing a college degree. I can only speak from my experience and feel the need to share that college is not the only option after high school. Exploring the trades is a great opportunity, especially when you are uncertain about what's next. 

Brady Woodel is a fourth-year HVAC service apprentice with Colonial Webb Contractors in Richmond, Virginia.

Source: Read Full Article