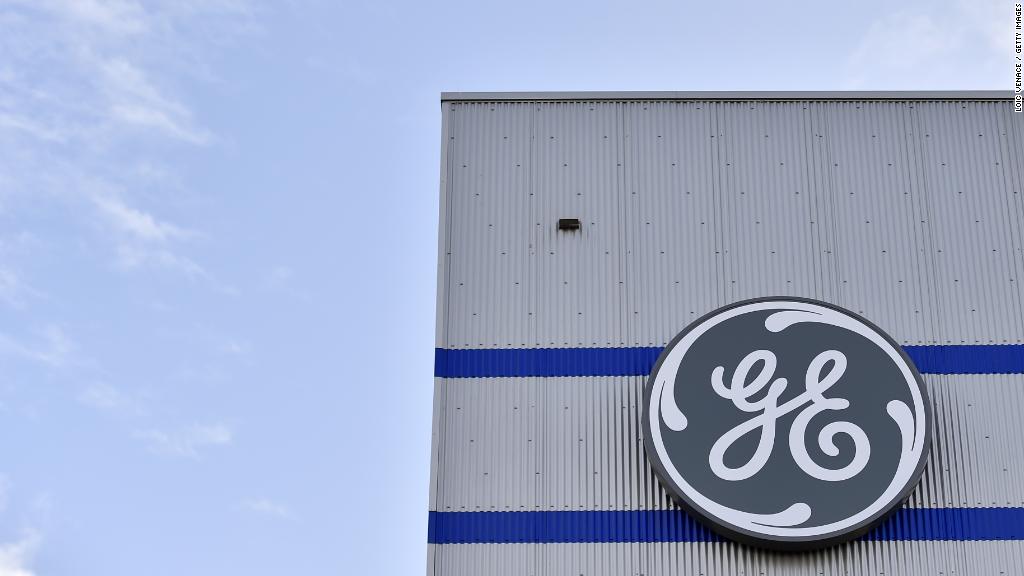 General Electric is transforming itself for the future, but the iconic company is still dogged by major problems from the past in its power division.
Profit at GE Power plunged 58% during the second quarter as orders for gas turbines tumbled, GE (GE) said on Friday.
The slump at GE Power, the company's largest division by revenue, underscores the challenges facing GE even as the company breaks itself apart by selling off its rail, health care, light bulb and other businesses.
GE's power struggles drove overall earnings down by 30% last quarter.
In a statement, GE CEO John Flannery highlighted "continued strength" in the company's health care and jet engine divisions. However, he acknowledged that power will "remain challenging."
The good news is that many on Wall Street feared worse results from the company, which was recently kicked out of the Dow. GE managed to grow overall revenue by 3%, driven by strength in aviation and oil and gas. And despite the continued trouble at GE Power, management maintained its financial outlook for the rest of the year.
Investors breathed a sigh of relief, bidding GE shares 2% higher in premarket trading.
GE is also making progress with slashing costs in an effort to stabilize the company. GE said it has already cut $1.1 billion of industrial costs this year and it's on track to exceed its goal to save $2 billion. Much of that belt tightening has occurred at GE Power, which announced plans late last year to cut 12,000 jobs.
Last month, GE announced plans to shrink itself by saying goodbye to its health care, oil and gas and locomotive businesses. It was a dramatic shift for one of America's great conglomerates.
GE has promised to use the cash to pay down a mountain of debt and simplify a company that grew far too complex in recent years. At one point, GE owned everything from an appliance business and NBC to one of America's biggest banks.
"We are progressing on our plans to make GE simpler and stronger," Flannery said on Friday.
Source: Read Full Article