video
US has to assume 'we are in a war' with China: Gordon Chang
Gatestone Institute Senior Fellow Gordon Chang calls the Biden administration's handling of tensions with China 'grossly inadequate.'
With the U.S. Department of Defense on "high alert" after shooting down an unidentified flying object over Lake Huron on Sunday, Chinese relations expert and Gatestone Institute Senior Fellow Gordon Chang warned the Biden administration isn't ready to take on our adversary.
"If you don't acknowledge reality, you can't deal with it. And clearly, the Biden administration is not prepared to protect American interests," Chang said on "Mornings with Maria" Monday. "And whether you call it treason like Congressman McCaul or whether you say it's just plain obliviousness, we are not being protected by the President of the United States, whose primary responsibility is to protect us from foreign attack."
The U.S. military on Sunday shot down another unidentified flying object over Lake Huron in Michigan, Fox News Digital reported.
The Defense Department (DOD) said President Joe Biden, shortly before 2:42 p.m., directed an F-16 to fire an AIM-9X missile to shoot down an airborne object flying at around 20,000 feet over Lake Huron.
ELON MUSK DEFENDS LIMITATIONS ON UKRAINE'S MILITARY USE OF STARLINK SATELLITES
The DOD said the path and altitude "raised concerns, including that it could be a hazard to civil aviation."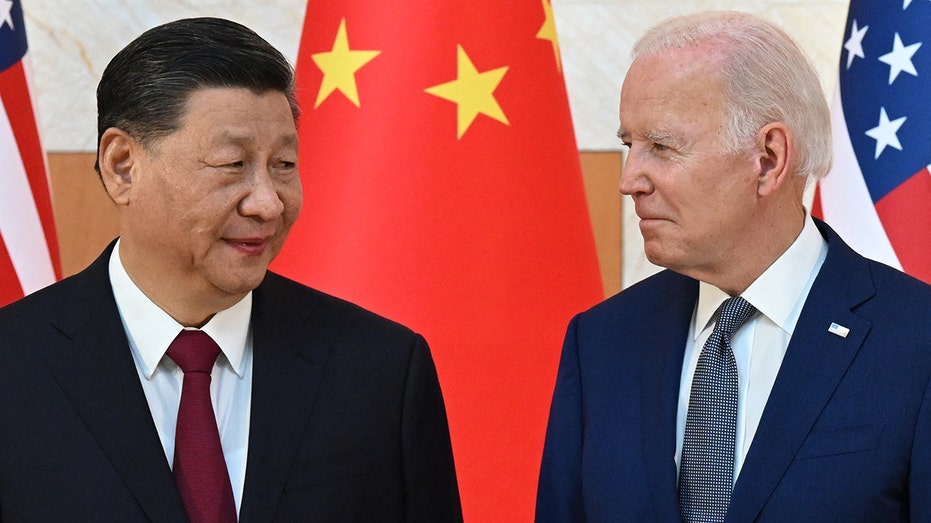 The Biden administration "is not prepared to protect" Americans against a war with China, Gatestone Institute Senior Fellow Gordon Chang said on "Mornings with Maria" Monday. (Getty Images)

U.S. authorities have made clear that they constantly monitor for unknown radar blips, and it is not unusual to shut down airspace as a precaution to evaluate them. But the unusually assertive response was raising questions about whether such use of force was warranted, particularly as administration officials said the objects were not of great national security concern and the downings were just out of caution.

America must assume for the moment, Chang argued, that it's in a "war" with China, and these latest tensions mark the "initial stage of an attack."

"We have a military, clearly, that was not prepared to deal with the Chinese spy balloon that entered our airspace on January 28. There's reporting that they didn't notify the commander-in-chief until the fourth day of the intrusion," Chang explained. "So really, we have seen the military learn. There have been much quicker reactions on the last three objects. But nonetheless, we have a national security establishment that is not prepared to think about the worst outcomes, and clearly, that is one of the possibilities."
video
WATCH LIVE: Pentagon holds briefing after military shoots down fourth unidentified flying object
The Pentagon holds a press conference on the object that was shot down by the U.S. Air Force over Lake Huron.

On the latest episode of "Sunday Morning Futures," Rep. Michael McCaul, R-Texas, expressed his belief that China is gathering intelligence as they build their own nuclear stockpile. Chang claimed that could "certainly" be correct.

"People say, 'Well, why would China use a balloon instead of using the spy satellites that they already employ?' And the reason is that with the balloon, they saw the reactions of specific general officers, and they saw the reaction of the U.S. military to what was going on," the Gatestone Institute senior fellow said.

Sunday's unidentified object reportedly traveled from the Northern Hemisphere into Alaska, Chang noted, while indicating possible involvement from a second U.S. adversary.

"That suggests that maybe Russia is involved," he said. "I think the Biden administration has got to talk a lot more about the tracks of these balloons and where they came from because we could be seeing, for instance, China and Russia in a one-two punch against the United States."

"I'm not saying that's the case," Chang clarified, "but I'm saying we need to think about these things because China and Russia are working very closely together."

GET FOX BUSINESS ON THE GO BY CLICKING HERE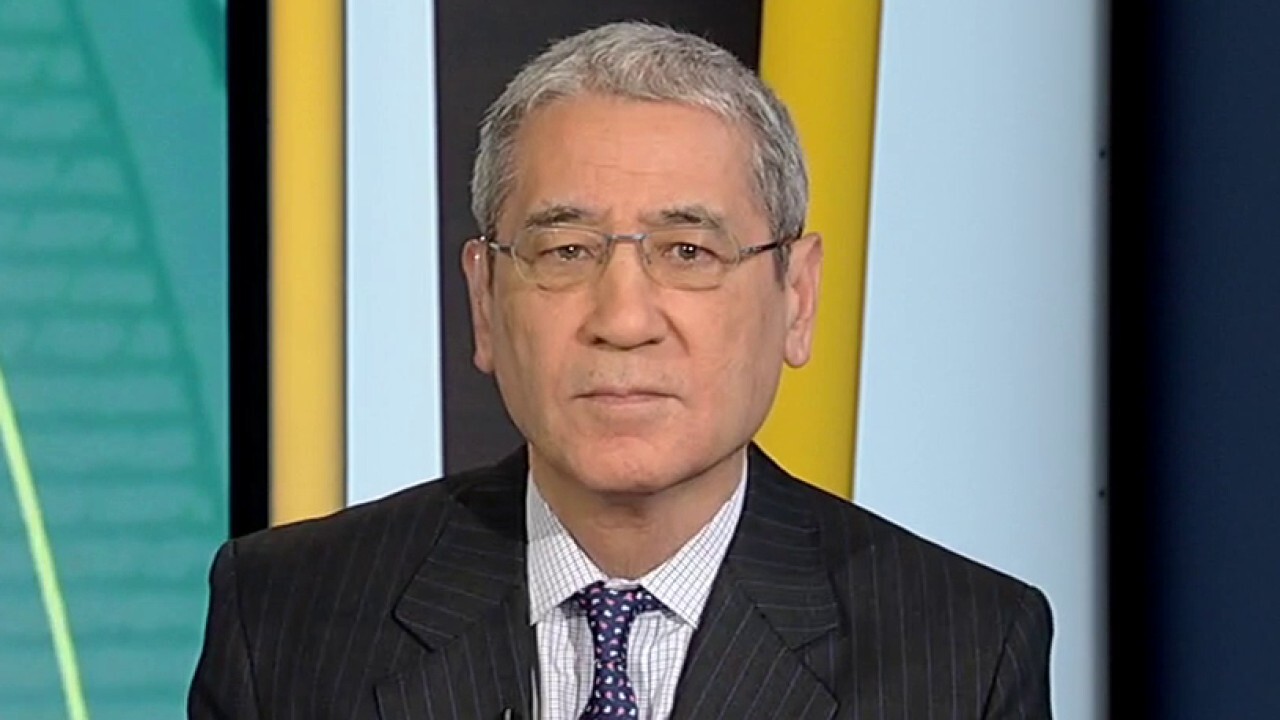 video
China got a 'propaganda win' following spy craft incursion: Gordon Chang
Gatestone Institute senior fellow Gordon Chang discusses the White House's handling of the Chinese spy craft and the U.S. tightening tech exports to China.

President Biden puts forth "a mindset about China that goes back three decades," Chang stressed.

"It would have been appropriate at the turn of the century, it's not appropriate now," the expert said. "China, Russia and its proxies, which include Iran, North Korea, Pakistan, and maybe Algeria are forming the core of a new axis, and the Biden administration does not want to acknowledge that."

READ MORE FROM FOX BUSINESS

Fox News' Bradford Betz contributed to this report.

Source: Read Full Article