A "stubborn number" of people are still refusing to follow the rules despite England entering a third coronavirus lockdown, the chairman of the National Police Chiefs' Council has said.
Speaking at a Downing Street news conference, Martin Hewitt said forces across the UK have issued almost 45,000 fines for breaches of COVID-19 rules.
Appearing alongside him was Home Secretary Priti Patel, who insisted the current restrictions were "very simple and clear" as well as being "tough enough".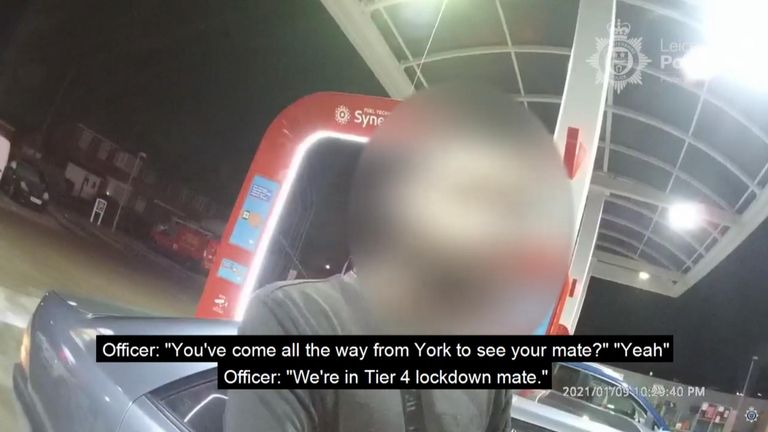 Prime Minister Boris Johnson has kept open the possibility of further action, warning the government "may have to do more" if ministers feel restrictions "are not being properly observed".
As the debate surrounding the potential introduction of even tougher measures continues, there has been renewed focus on whether police forces should take a tougher stance when it comes to enforcing the rules.
Crime and policing minister Kit Malthouse told Times Radio earlier that officers would be adopting a new "high-profile" approach, which could include stopping people out and about and asking them why they are not at home.
Chief Constable Hewitt revealed that more officers will be out on dedicated patrols to deal with those who flout the regulations.
He said officers will not "linger" trying to persuade people to obey rules, nor will they "waste time" trying to reason with individuals who display "no regard" for the safety of others.
Chief Constable Hewitt said recent examples of "irresponsible behaviour" included a boat party in Hertfordshire that was attended by more than 40 people – and a minibus of people from different households travelling into Wales from Cheltenham for a walk.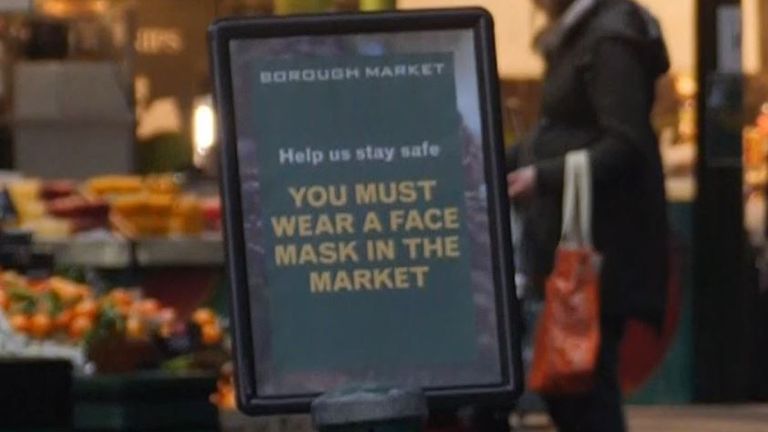 He said officers would "carry on engaging with people", but suggested they would have less tolerance for breaches given the UK has been living with COVID-19 restrictions for almost a year now and is at the "most dangerous stage of the pandemic".
"We will talk to people and we will explain. But I think the rules are clear enough for people to understand, we are 10 months into this process," he said, adding that people needed to take "personal responsibility" for their actions.
The home secretary said the "horrifying" number of coronavirus deaths showed the need for people to abide by the rules, with a further 1,243 fatalities reported on Tuesday.
Ms Patel said "most of the public" are doing this, but "a minority of people are putting the health of the nation at risk by not following the rules".
She added: "My message today to anyone refusing to do the right thing is simple: if you do not play your part, our selfless police officers – who are out there risking their own lives every day to keep us safe – they will enforce the regulations.
"And I will back them to do so, to protect our NHS and to save lives."
Ms Patel revealed that cabinet colleague Robert Jenrick, the communities secretary, has spoken with local councils "about the role that they have to play in enforcing the rules".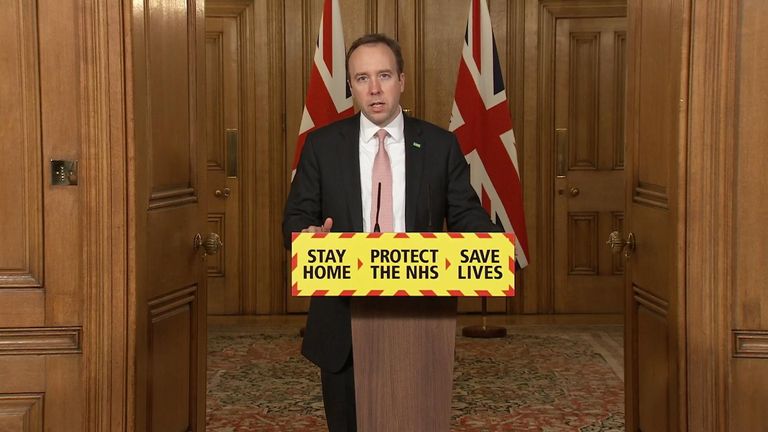 "We are now at a critical stage in our battle against this virus," she continued.
"To protect those that you care about, and the capacity of our hospitals to protect us all, please stay at home to protect the NHS and save lives."
The home secretary faced multiple questions at the news conference about whether the rules were clear enough to understand and tough enough to get the virus under control.
"The British public are absolutely sensible, they are conscientious, they understand the stay at home message," she said.
However, there have been suggestions in recent days that the directive to "stay local" for exercise is not clear enough and open to varying interpretations about what distance you are allowed to travel to undertake it.
Police leaders have called on ministers to clarify the "woolly" rule.
Derbyshire Police initially fined two women £200 each for travelling separately to a reservoir for a walk around five miles from their homes, before apologising and rescinding their fixed penalty notices.
On Sunday, the PM was spotted cycling at the Olympic Park in east London, which is seven miles from Downing Street.
Asked about both of these incidents, Ms Patel said "we all have to exercise our judgment and be very conscientious as to how we act".
She added: "When it comes to exercising, I do say stay local – staying local is absolutely crucial."
Referencing Mr Johnson, the home secretary said it was important to stay away from other people "which is clearly what the prime minister did when he was taking his daily exercise".
Chief Constable Hewitt said it would be "challenging" to define how far people can travel to exercise.
"I don't think we are in a position where we want to set a particular distance because how would – if a police officer stopped somebody – prove that a person is within or outside that distance," he said.
Source: Read Full Article