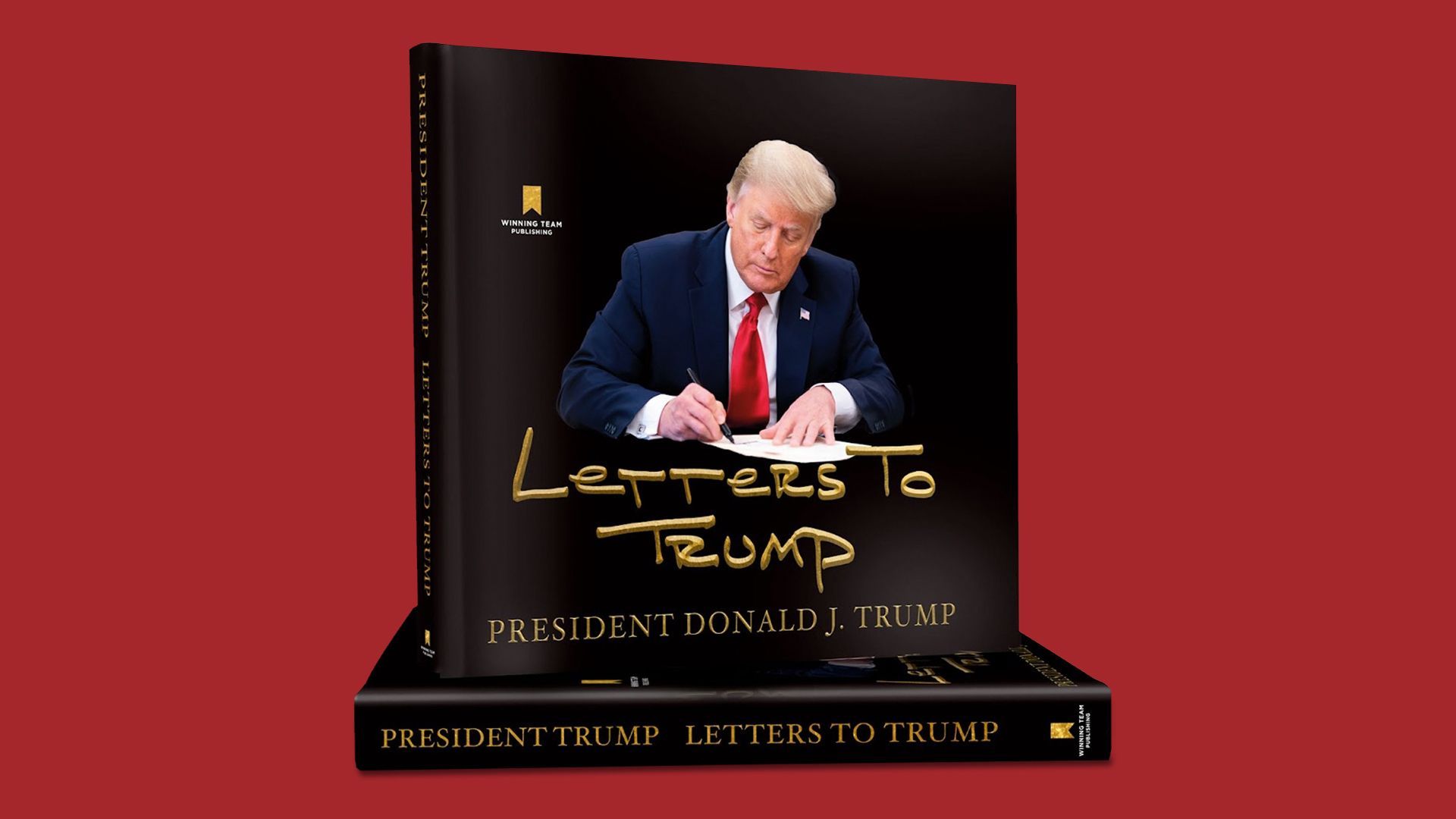 Cover: Winning Team Publishing
Former President Trump, in a new book, plans to reveal 150 private letters sent to him — including one from Oprah Winfrey in 2000 in which she says: "Too bad we're not running for office. What a team!"
The big picture: Trump writes that he still considers Winfrey "amazing" — but admits it's not mutual: "Sadly, once I announced for President, she never spoke to me again."
Why it matters: The book, called "Letters to Trump," is a flashback to the days when famous people frequently wrote chatty letters to each other — and when Trump was the toast of many bold-face names.
The exchange with Winfrey is part of a book coming April 25 from Winning Team Publishing, which last year published Trump's coffee-table photo book, "Our Journey Together."
That book grossed $20 million in sales in the first two months.
Behind the scenes: Trump's new book includes letters — from presidents, royals, celebrities and business titans — that he chose from thousands he saved over 40+ years, and stashed at his various properties.
For each, Trump adds a photo and his own commentary about the author — and, for tough handwriting, some transcripts.
The book includes letters from Richard Nixon, Ronald Reagan, Bill Clinton, Princess Diana, Hillary Clinton, Ted Kennedy, North Korea's Kim Jong-un, Mario Cuomo, Arnold Palmer, Jay Leno, Liza Minnelli, Regis Philbin (salutation: "My Dear Trumpster") and many more.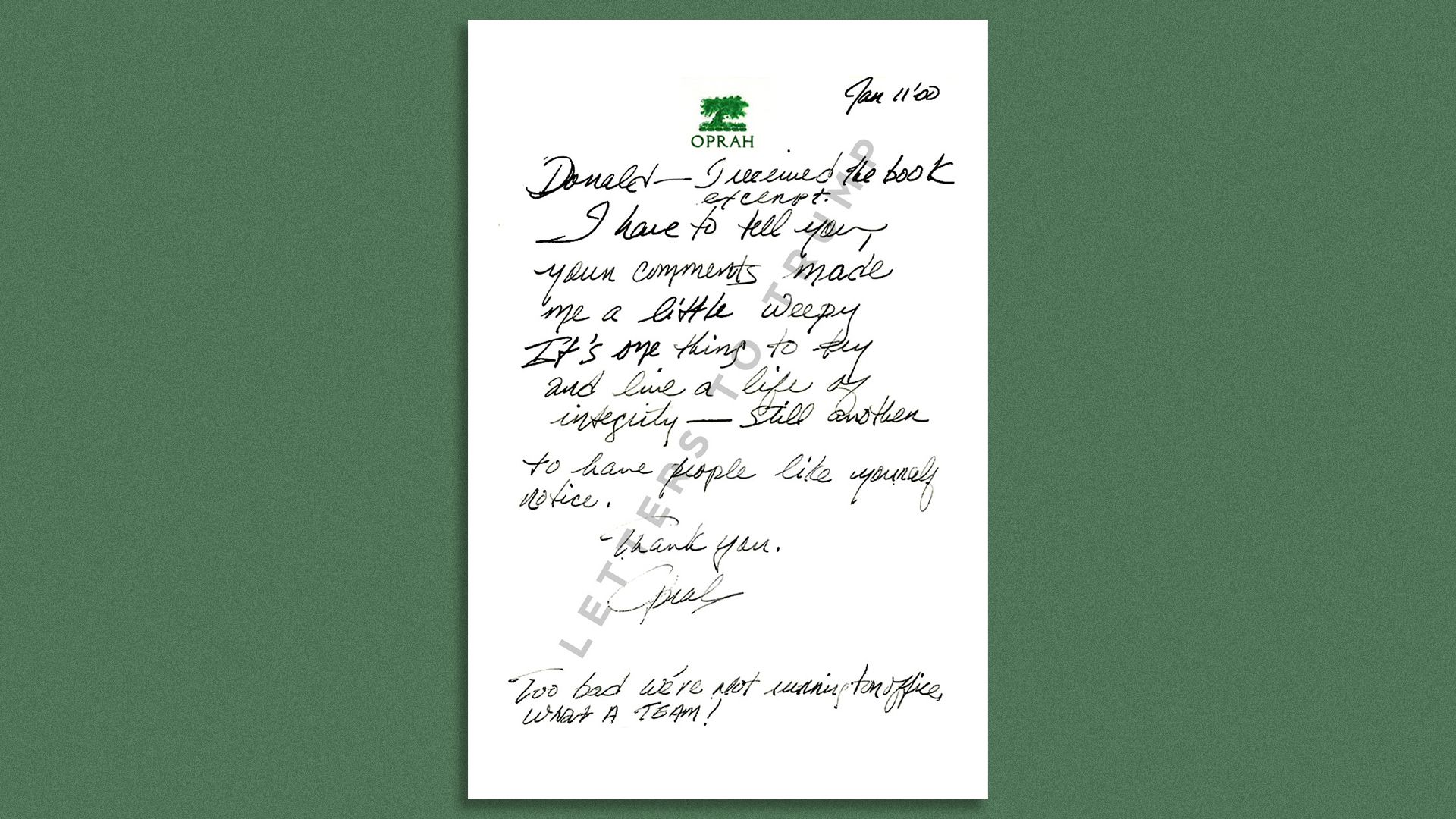 Winfrey wrote to Trump after he sent her a book excerpt, apparently from his 2000 book, "The America We Deserve," in which he wrote that his "first choice for vice president would be Oprah Winfrey."
"Americans respect and admire Oprah for her intelligence and caring," he wrote. "She has provided inspiration for millions of women to improve their lives, go back to school, learn to read, and take responsibility for themselves. If I can't get Oprah, I'd like someone like her."
On letterhead that says simply "Oprah," she replies: "I have to tell you your comments made me a little weepy."
"It's one thing to try and live a life of integrity — still another to have people like yourself notice."
Sergio Gor — president and co-founder (with Donald Trump Jr.) of Winning Team Publishing — told me: "Long before entering politics, Donald Trump lived an extraordinary life. No book highlights his iconic relationships like 'Letters to Trump.'"
The book sells for $99, or $399 for a signed edition.
Source: Read Full Article