It's hard to believe the 2022 midterm elections are officially today, marking the first national election since President Joe Biden was voted into the White House two years ago. There's so much at stake this year, from deciding who will control the House and the Senate to a slew of governors and attorney generals up for election.
Much like any voting year, 2022 is critical. But given that abortion laws are now in the hands of individual states, getting to the polls is of the utmost importance while we also grapple with other issues plaguing Americans, from gun control to the lack of universal health care to climate change. Here's everything you need to know about when the results from those voting polls will be released.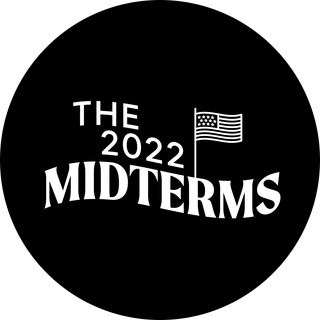 When will we know the results of the midterm election?
At this point, it's hard to say precisely, but we can look back at previous midterm elections for an idea of what to expect. Four years ago during the 2018 midterms, the results were formally announced the night of the election after polls officially closed. (Meaning if the process is replicated this year, we'd see results either late at night on November 8 or early in the morning on November 9, depending on the state.)
The first votes will be counted and tallied on the east coast by roughly 8 p.m. ET, according to Reuters. Similarly, by 11 p.m. ET, after all the polls have closed in the Midwest, the outlet suggested that some media organizations will be able to make predictions on which party took control of certain states.
As for the federal elections, knowing who won majority in the House and Senate could become clear tonight too, explained Reuters, since Republicans needs just five seats in the House and only one in the Senate. But Pennsylvania, Arizona and Georgia are anticipating close Senate races, and depending on how tight the votes are, results could take weeks.
Honestly, I wouldn't hold my breath on too many results tonight, especially in states where the races are close. Plus, you also have to consider mail-in ballots being counted, and some states, like California, Nevada and Washington state, allowed those to be postmarked on Election Day, so it could be a while before some of those are tallied up too.
Is there a chance for runoffs this year?
In the 2018 midterms, states like Georgia and Louisiana required runoff elections after there was no clear winner from the general election, which extended the amount of time necessary for midterm election results to come through. If that's the case again this year (which is likely to happen in at least one state, especially Georgia), runoffs would happen on December 6, reported Reuters.
Source: Read Full Article