video
Any way you look at Biden's student loan handouts, 'it's inflationary': Daniel Lacalle
Former White House chief economist Joe LaVorgna and Tressis chief economist Daniel Lacalle weigh the ethical and fiscal repercussions of President Biden's student loan handout plan.
The House on Wednesday passed a bill that, if enacted, would require federal agencies to analyze the inflationary impact of executive orders issued by the president. 
It comes in response to President Joe Biden's executive actions that critics say have worsened inflation. In particular, his cancellation of the Keystone XL pipeline shortly after taking office, his proposed $400 billion student loan handout that's the subject of pending cases before the Supreme Court, and his extensions of the pause on student loan repayments to the tune of about $5 billion per month.
"As every hardworking family is forced to pay more for almost everything due to Bidenflation, I am proud to pass my bill, the REIN IN Inflation Act, to hold the Biden administration accountable for their reckless spending causing prices to skyrocket," said lead sponsor Rep. Elise Stefanik, R-N.Y., following the vote.
AMERICANS SCHOOL BIDEN ON REALITY OF STUDENT LOAN HANDOUTS: 'SOMEONE'S GOING TO HAVE TO PAY'
Republicans aim to increase scrutiny of the inflationary impact of executive orders issued by President Joe Biden with their REIN IN Inflation Act. (AP Photo/Evan Vucci / AP Newsroom)

House Financial Service Committee Chairman Patrick McHenry, R-N.C., added, "Rising prices continue to make everyday life unaffordable for families and workers across America. From the student loan scam, to limiting domestic energy production, to regulatory overload, President Biden's reckless executive actions have fueled the financial pain felt by hardworking Americans."

Rep. Alexandria Ocasio-Cortez, D-N.Y., was among the Democratic lawmakers who spoke in opposition to the bill and argued that elevated spending during the pandemic helped avert an economic crisis and aided many families struggling to get by.

SUPREME COURT REVIEWS STUDENT LOAN DEBT HANDOUT PLAN: HOW IT MAY IMPACT YOU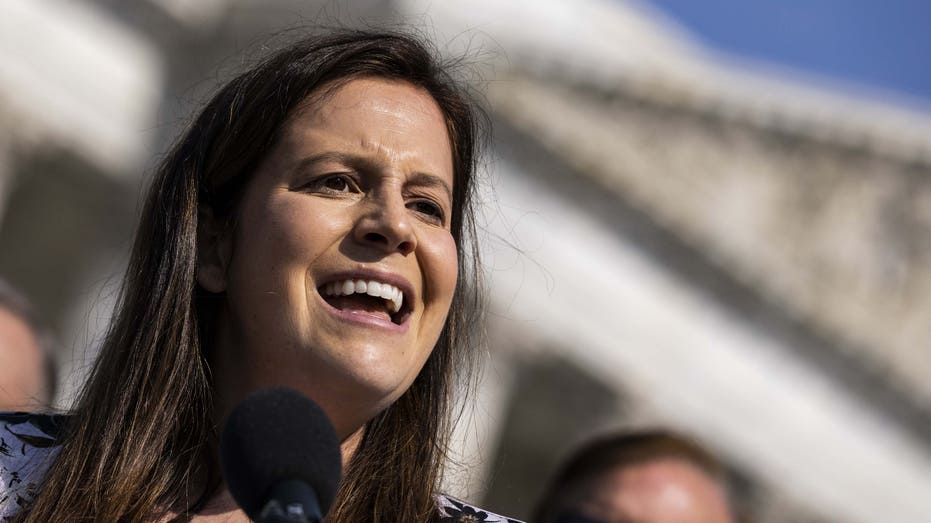 Rep. Elise Stefanik introduced the REIN IN Inflation Act, which passed the House on March 1, 2023. (Samuel Corum/Bloomberg via Getty Images / Getty Images)

"While Republicans have labeled virtually any federal spending during the pandemic as inflationary, while railing against the child tax credit that helped babies continue to be fed, and diapers on their bottoms, that helped families stitch things together while they railed against the eviction moratoriums, and the Paycheck Protection Act, Moody's Analytics found that the American Rescue Plan prevented this country from slipping into a double-digit recession," Ocasio-Cortez said.

INFLATION, ROBUST JOB DATA DIVIDES AMERICA'S TOP ECONOMISTS

Unlike Biden's executive orders related to energy production and student loans, the $1.9 trillion American Rescue Plan Act was passed by Democrats through the budget reconciliation process on party-line votes in early 2021. 

When Biden signed the American Rescue Plan Act into law in March 2021, headline inflation was running at 2.6% year-over-year, which is slightly above the Federal Reserve's target rate of 2%. As spending from the package was rolled out and the U.S. economy continued to reopen, which prompted supply chain disruptions, inflation spiked and reached 5.4% by June 2021, 7% in December 2021, and peaked at 9.1% in June 2022 – a 40-year high dating back to 1981.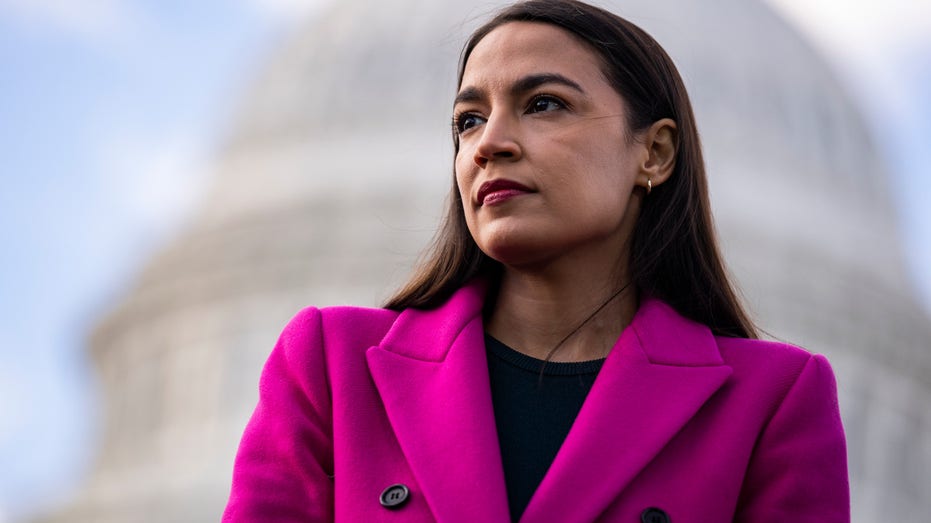 Rep. Alexandria Ocasio-Cortez spoke in opposition to the REIN IN Inflation Act when it passed the House on a bipartisan 272-148 vote on March 1, 2023. (Tom Williams/CQ-Roll Call, Inc via Getty Images / Getty Images)
What would the bill do?
Known as the Reduce Exacerbated Inflation Negatively Impacting the Nation Act, or REIN IN Inflation Act, the bill would require the Office of Management and Budget (OMB) and the Council of Economic Advisers to provide an inflation estimate for each executive order that's projected to cause an annual budgetary effect of at least $1 billion.

The estimate would be required to determine whether the executive order will have no significant impact on inflation, a quantifiable inflationary impact on the consumer price index (CPI), or a significant impact on inflation that can't be quantified at the time of the estimate.

The REIN IN Act wouldn't apply to executive orders that either:
Provide emergency assistance or relief at the request of any state or local government or an official of the government, or
Are necessary for national security or the ratification or implementation of international treaty obligations.
GET FOX BUSINESS ON THE GO BY CLICKING HERE
What's next for the bill?
The House passed the REIN IN Inflation Act on a bipartisan vote of 272-148 – 59 Democrats joined most Republicans in voting in favor of the bill, while four Republicans voted against the measure. 

The legislation now heads to the Senate, where it's unclear whether the Democratic majority will allow the bill to come to the floor for a vote.

Source: Read Full Article