WASHINGTON ― Senate Majority Leader Mitch McConnell (R-Ky.) scolded Democrats who are vowing to oppose President Donald Trump's Supreme Court nominee before he or she is even announced ― which is exactly what McConnell and all Republicans did to President Barack Obama before blocking his court pick entirely.
During remarks Monday on the Senate floor, McConnell said it is hard for him "to keep a straight face" when he hears some Democrats say they will vote against anyone on Trump's previously released list of 25 potential Supreme Court picks. The conservative Federalist Society fed Trump all but one of those names.
"Justice Kennedy's resignation letter had barely arrived in the president's hands before several of our Democratic colleagues began declaring their blanket opposition to anyone at all," said McConnell. 
"There's not even a nominee yet," he said with a laugh. "We should evaluate this president's nominee fairly, based on their qualifications. And we should treat this process with the respect and the dignity that it deserves."
McConnell's greatest legacy, of course, is that he denied a hearing and a vote to Obama's Supreme Court nominee, Merrick Garland.
Barely an hour after Justice Antonin Scalia died in February 2016, McConnell issued a statement vowing to block any Obama replacement ― an unprecedented level of obstruction aimed at a sitting president. He came up with the argument that, because Obama only had one year left in office, the next president had a right to fill the court seat. 
"The American people should have a voice in the selection of their next Supreme Court Justice," McConnell said at the time. "Therefore, this vacancy should not be filled until we have a new president."
Republicans lined up behind McConnell and refused to take any Senate action on Garland. Some wouldn't even meet with him. It was a cynical tactic, and it worked: The Supreme Court seat sat empty for a year, Trump took office and Republicans filled the seat in 2017 with a conservative, Neil Gorsuch.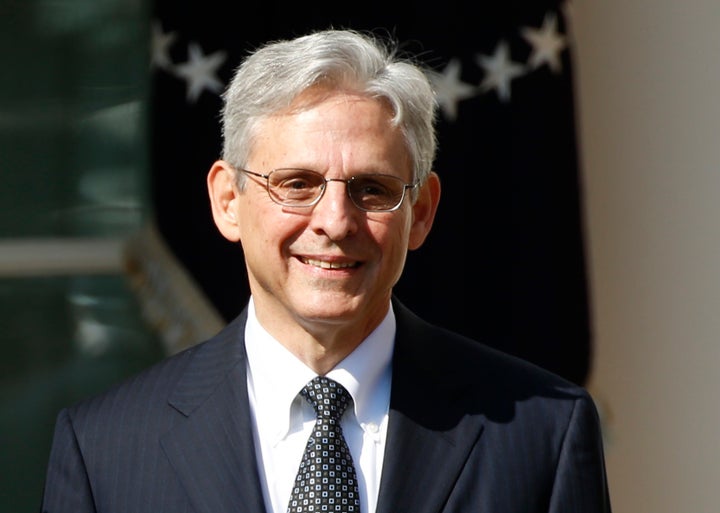 Does McConnell not see the irony in his Monday comments, given the way he treated Garland?
"No," said McConnell spokesman Don Stewart. "And he and the fact checkers have addressed that spin."
Stewart's "spin" comment is referring to the GOP argument that Republicans were justified in not acting on Obama's court pick because it was a presidential election year. This time around, some Democrats are saying they are justified in not acting on Trump's nominee because it's a midterm election year.
But these arguments are silly because the Senate is supposed to provide "advice and consent" on a president's nominees, and both parties interpret that to mean whatever they want depending on who is the majority.
CORRECTION: A previous version of this article suggested the Senate is constitutionally required to review and vote on a president's nominees, but the Senate is not required to do so. The Senate can set its own rules on how it interprets its role in taking up and voting on nominees.
Source: Read Full Article