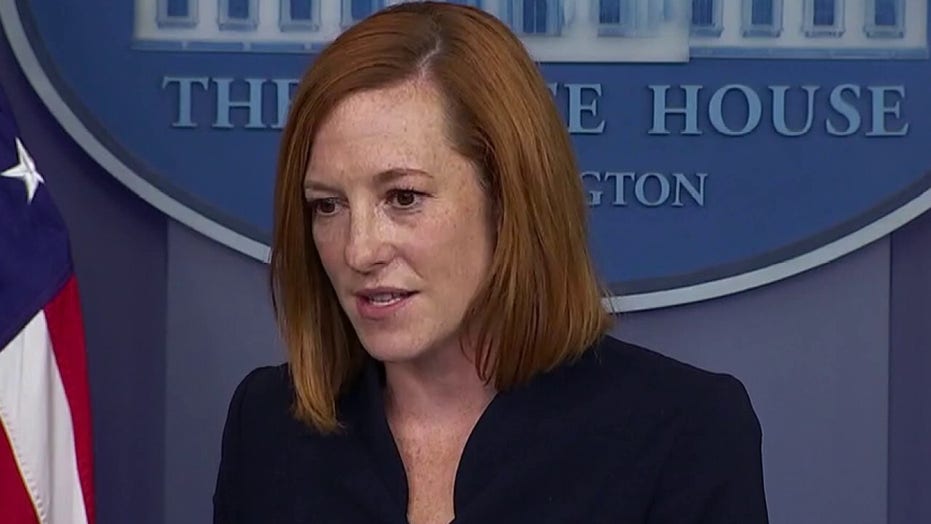 Fox News asks Psaki on why Biden hasn't visited border
White House correspondent Peter Doocy has the latest on Biden speaking out against Border Patrol agents on 'Special Report.'
White House press secretary Jen Psaki on Monday knocked "Republicans who are standing at the border and giving speeches," though President Biden has yet to travel to the southern border amid the ongoing crisis.
"For all of those Republicans who are standing at the border and giving speeches about how broken the system is, Why don't you join us and be a part of the solution instead of relying on speeches," Psaki said to reporters during the White House press briefing.
"Because we can work together and get immigration reform passed and make the system work," Psaki continued.
Texas Republican Rep. Ronny Jackson responded to Psaki's comments in a Monday email to Fox News, offering a "solution" of his own to the mounting border crisis.
"Here's a solution: finish building the wall, fully reimplement the Remain in Mexico policy, and stop undermining our brave border patrol officers at every turn," Jackson said. "President Trump's successful approach to immigration gave us the most secure border in history, and Joe Biden started undoing that success on day one."
"We don't have to stand around and wonder what, or rather who, created this crisis," Jackson added. "Joe Biden did this all on his own and is now refusing to carry out the obvious solutions."
Biden has yet to visit the border during his time in office. In fact, it's unclear whether the president has ever visited the border during his decades-long political career.
"I don't think anyone could look at those photos and think that was appropriate action or behavior or something that should be accepted within our administration," Psaki said.
"Our reaction to the photos has not changed," she added.
Houston Keene is a reporter for Fox News Digital. You can find him on Twitter at @HoustonKeene.
Source: Read Full Article