video
Stuart Varney: Biden's surprise Ukraine visit could be a 'game changer'
FOX Business host Stuart Varney argues Biden made a 'bold move' as he embarked on a surprise visit to Ukraine amid war with Russia.
During his latest "My Take" Monday, "Varney & Co." host Stuart Varney discussed the impact President Biden's surprise trip to Ukraine could have on the ongoing war with Russia, arguing the president's "bold" action could be a "game changer."
STUART VARNEY: This could be a game changer.
President Biden makes a surprise visit to Ukraine. It was a well-kept secret: he took a train from the Polish border to Kyiv, and even as air raid sirens were sounding, he was meeting with President Zelenskyy. And then walking the streets, in a war zone. 
Highly symbolic.
The president said he wants to leave no doubt about America's support "for as long as it takes." 
His words.
PRESIDENT BIDEN MAKES SURPRISE VISIT TO KYIV, UKRAINE, MEETS WITH PRESIDENT ZELENSKYY
The timing is crucial: the president suddenly appears in a foreign capital that's under attack. 
He is "sticking it" to Putin, one year after Russia invaded.
The Russians are preparing a big push. The Ukrainians need more advanced weapons to push back. That's what this visit is all about: what will we let 'em have? F-16's? Long-range missiles?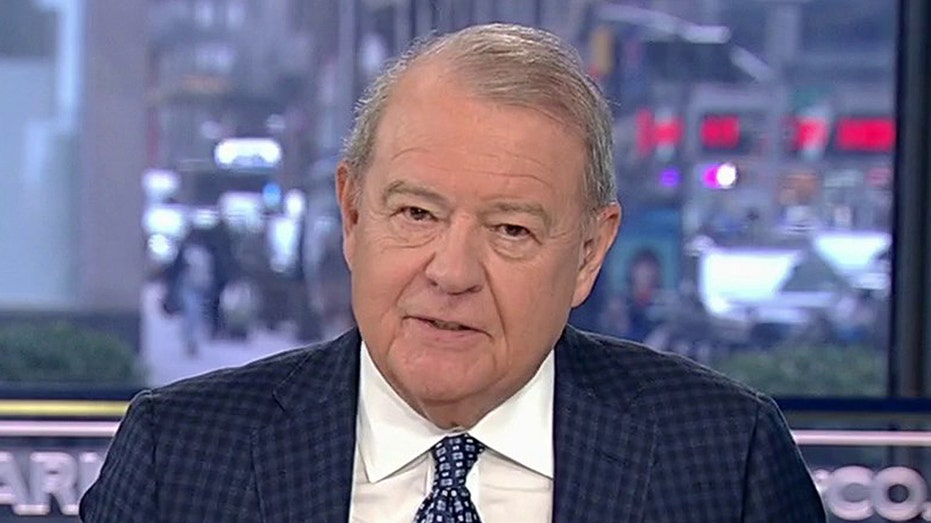 FOX Business host Stuart Varney discusses President Biden's surprise visit to Ukraine on "Varney & Co." on Monday, Feb. 20, 2023. (Fox News)

The Republicans are not entirely on board. And I wonder about far-left Democrats, too.

President Biden has made a bold move. Now comes the pushback: China has implied it would help Russia's military.

BLINKEN BATS DOWN IDEA US IN 'COLD WAR' WITH CHINA, SAYS RELATIONS CAN'T BE REDUCED TO 'BUMPER STICKER'

The tiny Republic of Moldova appears to be Putin's next target. Vice President Harris says Russia has committed crimes against humanity. 

The world is re-aligning: Russia, China, Iran vs. America and Europe.

One year ago, western intelligence agencies offered Zelenskyy a ride out. Russia had started its invasion and was expected to take Kyiv within a week. Zelenskyy said no, I'm staying. Just give me bullets.

He's still there. My opinion: give him what he wants… Let Ukraine win!

CLICK HERE TO READ MORE ON FOX BUSINESS

Source: Read Full Article