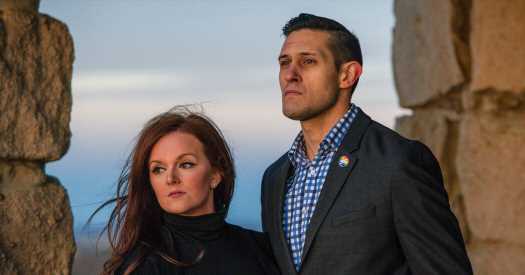 One flight attendant needed medical attention for a crippling migraine brought on by confronting a passenger who refused to wear a mask.
The day after the siege on Capitol Hill, passengers on a shuttle bus with a Black flight attendant assailed her with racial slurs, according to a union for flight attendants.
Aviation safety officials have received dozens of confidential complaints in the past year from attendants trying to enforce mask safety rules. The reports, filed in the Aviation Safety Reporting System database, at times describe a chaotic, unhinged workplace where passengers regularly abuse airline employees.
"I felt like if this man is bold enough to scream 'SHUT UP' at me in the cabin, there is no limits," a flight attendant said in one report.
The coronavirus pandemic and political divisions of the past year have caused fear, economic pain, and social and family rifts around the country, but for airline workers, and flight attendants in particular, the unease and tension have often converged in a tiny cabin space.
The tension is at a level flight attendants have not seen before, said Paul Hartshorn Jr., a veteran attendant and a spokesman for the Association of Professional Flight Attendants union.
"I think we're pretty well trained on how to handle a disruptive passenger," said Mr. Hartshorn, 46. "What we're not trained to do and what we shouldn't be dealing with is large groups of passengers inciting a riot with another group of passengers."
"It's insane," he added.
A 'mob mentality' on planes
Even as airlines have struggled to contend with the pandemic, attendants have increasingly faced problems from passengers attacking one another over politics.
Most prominently, before the Trump rally in Washington and the riot at the Capitol on Jan. 6, supporters of President Donald J. Trump were recorded on multiple flights to Washington heckling other passengers, including Senator Mitt Romney, Republican of Utah.
On one packed American Airlines flight from Dallas to Washington on Jan. 5, Maranie R. Staab, a photojournalist flying to cover the rally, said that many of the passengers wearing red, white, and blue clothing and hats bearing Mr. Trump's name, were quiet during the flight.
When the plane began descending, a passenger used a mini projector to flash an image of "Trump 2020" inside the darkened cabin. Ms. Staab said a Black passenger made a comment that clearly angered several Trump supporters, who accused him of threatening them.
"Stand up, boy," one man said, according to a video Ms. Staab posted on Twitter.
"These are the guys we came to wipe out," said a passenger, cursing as he held a small American flag.
When they got off the flight, Ms. Staab said she saw a group surround the Black passenger, and at the baggage claim, a flight attendant approached Ms. Staab and asked for her contact information. Several passengers had told the flight attendant that she should have done something about the Black passenger and said they would file a complaint.
"She seemed tough, but rattled," Ms. Staab said.
In the aftermath of the riot, airlines, flight attendants and the authorities moved to prevent similar altercations. American Airlines crews were given access to private transportation during layovers in Washington-area airports. Delta barred six people from the airline after a group heckled Mr. Romney, according to a spokesman.
United Airlines moved its crews from downtown Washington hotels, and American Airlines, which had stopped serving alcohol in the main cabin because of the pandemic, also banned alcohol in first class for flights out of Washington.
Some Democrats have called for Capitol Hill "insurrectionists" to be added to the federal no-fly list, a demand that worries civil libertarians. Manar Waheed, senior legislative and advocacy counsel with the American Civil Liberties Union, said that expanding the no-fly list would "further entrench an error-prone and unconstitutional system that will continue to be used unfairly against people of color."
And this month, the Federal Aviation Administration said passengers who assault or interfere with airline workers could face prison time and a $35,000 fine.
Sara Nelson, international president of the Association of Flight Attendants-CWA, said in a statement that the "mob mentality" the public witnessed on some flights "will not happen again."
Months without a paycheck
Last October, about 100,000 airline workers were furloughed from their jobs. More than 45,000 workers lost not only their paychecks, but medical benefits, according to the Association of Flight Attendants.
Brittany Riley, 31, a union member who has worked for United Airlines for nine years, said that her seniority allowed her to keep those benefits.
But for months, she and her husband, Peter Golembiewski, who is also a flight attendant, took money out of their savings and retirement plan to pay for bills.
In November, Ms. Riley said she was hospitalized with severe abdominal pain. Doctors ran a series of tests that led to thousands of dollars in bills despite her health insurance.
Capitol Riot Fallout
From Riot to Impeachment
The riot inside the U.S. Capitol on Wednesday, Jan. 6, followed a rally at which President Trump made an inflammatory speech to his supporters, questioning the results of the election. Here's a look at what happened and the ongoing fallout:
As this video shows, poor planning and a restive crowd encouraged by President Trump set the stage for the riot.
A two hour period was crucial to turning the rally into the riot.
Several Trump administration officials, including cabinet members Betsy DeVos and Elaine Chao, announced that they were stepping down as a result of the riot.
Federal prosecutors have charged more than 70 people, including some who appeared in viral photos and videos of the riot. Officials expect to eventually charge hundreds of others.
The House voted to impeach the president on charges of "inciting an insurrection" that led to the rampage by his supporters.

Source: Read Full Article