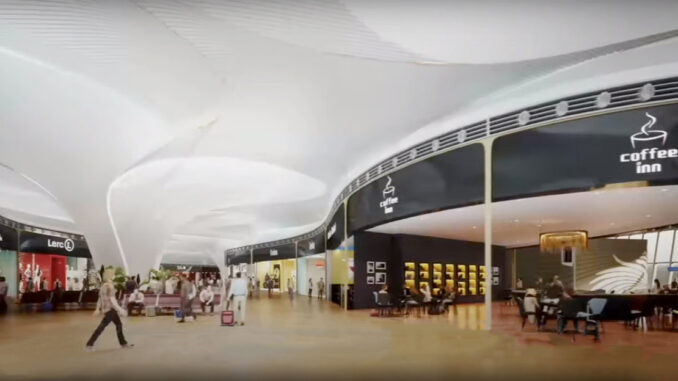 But Adani Group says project on track, operations to commence by Dec 2024.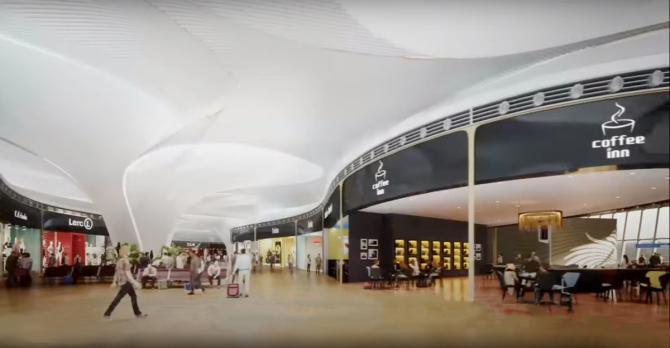 Navi Mumbai airport's construction is facing delays, and is likely to commence commercial operations in 2025 instead of 2024, aviation consultancy firm CAPA has said in a report.
When asked about this matter, the Adani Group told Business Standard that the Navi Mumbai airport project is "being executed as per scheduled implementation plan and will be operational by the original target date of December, 2024, without any delay".
Navi Mumbai International Airport Limited (NMIAL), responsible for both the construction and operation of the airport, is a subsidiary of the Adani Group.
Earlier this year, the Adani Group, in an investor presentation, had stated that the airport is on track to start commercial operations by December 2024.
CAPA's report stated, "Given the pre-pandemic growth rates above 7.5 per cent, the Mumbai airport is likely to reach design capacity limits within the next three to four years."
Mumbai International Airport Limited (MIAL), which operates the Mumbai airport, is also a part of the Adani Group.
MIAL is set to invest around Rs 2,800 crore ($340 million) till FY24 to improve efficiency and expand capacity.
"This is mostly through enhancements to runway utilisation," CAPA noted.
The distance between Mumbai airport and Navi Mumbai airport is around 35 km.
"MIAL is also exposed to inherent traffic diversion risk with the upcoming airport in Navi Mumbai.
"It is due to begin operations by the end of 2024, although ongoing delays mean that the date is more likely to be in 2025," CAPA stated.
The Adani Group told Business Standard that it is taking multiple initiatives to improve terminal and airside capacity at the Mumbai airport.
It mentioned that the processing space in the pre-embarkation security area (PESC) of the Mumbai airport is being nearly doubled to approximately 2,075 square meters.
"The project also added eight new security lanes (in PESC) which included a brand new domestic to domestic (D2D) transfer facility," the Group mentioned.
The Mumbai airport has also built a new taxiway called "Taxiway Z", it noted.
This taxiway reduces the holding time of the aircraft, helping them boost their on-time performance.
The Adani group, in its April presentation, stated that the Mumbai airport is situated in a "congested area" of the city.
Therefore, there is "no further scope" of increasing passenger handling capacity beyond 60 million per year.
The Mumbai airport has two runways but since they cross each other, only one can be used at a time.
This ensures that there are "effectively" no new slots available to airlines to operate more flights, the group had noted.
The Navi Mumbai airport is expected to ease the congestion at Mumbai airport, it had added.
The Navi Mumbai airport is scheduled to have an initial capacity of up to 20 million passengers per year.
This is slated to grow to around 90 million passengers per year by 2032.
CAPA said that the Mumbai airport faces some "near-term challenges" when it comes to infrastructure and capacity.
Even with the collapse of Jet Airways, the airport was operating at near full capacity before the pandemic, it added.
Jet Airways went bankrupt in 2019.
"Against a capacity of 60 million passengers, 49.8 million passed through the airport in 2018 and 47.1 million in 2019.
"The Mumbai airport is also the busiest single-runway airport in the world, with peaks of only over 1,000 daily aircraft movements," it noted.
With Jet Airways yet to be resurrected, IndiGo has become the dominant airline at Mumbai.
"IndiGo offers three times the number of seats and double the available seat-kilometres (ASKs) of its nearest competitor, Air India.
"IndiGo has predominantly focused on domestic connectivity, with 87 per cent of its seats at Mumbai airport connecting to destinations within India," CAPA said.
"The airline has taken advantage of the UDAN regional connectivity scheme to add connectivity to numerous smaller cities," it added.
Source: Read Full Article