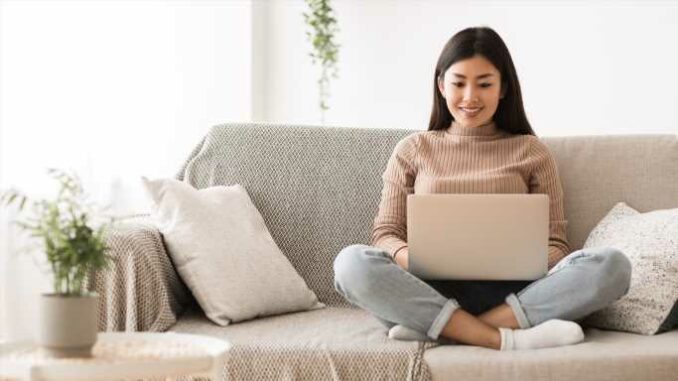 Experts say approximately 32.6 million workers in the United States will be working fully remotely by the year 2025. The rise of remote work allows many Americans to work from anywhere they want—cafes, hotels, libraries—even while vacationing.
Another report mentions that 65% of Americans book hotel rooms to use them as their workspace one to four times a month. To add to this, 51% of digital nomads prefer to stay at hotels. In fact, 24 million Americans plan to become digital nomads in the next 2–3 years.
A recent survey by Passport Photo Online revealed that 41% of remote workers want to do their job outside the home. This presents a unique challenge for remote workers.
With the increasing popularity of working outside offices and homes, there is also an increased risk of cybersecurity attacks. A whopping 65% of remote workers gave priority to reliable internet when choosing accommodation for a "workation."
However, a Forbes Advisor survey of workers who routinely use public WiFi found that 40% admitted their information was compromised while using the Internet. Furthermore, 20% had it happen at a hotel, and 25% at a cafe or restaurant.
What Are The Risks Remote Workers Should Be Aware Of?
People use public Wi-Fi for many reasons, including social media, making calls, saving on cell phone data usage, streaming content, remote work, studying, and even making financial transactions. According to the same survey, 43% of the respondents believed public Wi-Fi is somewhat safe, while 23% thought it is entirely secure.
While the Federal Trade Commission says checking for "https" in the address bar to the left of the website address is a good way to protect yourself while online, not every site or location is safe.
The biggest risk with public WiFi is it may be insecure. Hackers targeting your business will scan for vulnerabilities.
"Remote workers are the weakest link. Putting your mind in that of a hacker, if I'm targetting a company, the first person I look for is a remote worker because effectively you've removed the perimeter, you've removed the firewall, you've removed a layer of security," says Paige Hanson, cofounder of SecureLabs.
While remote workers need to be careful about phishing attempts, malware, and ransomware, there are two vulnerabilities they may not be aware of.
Evil Twin Attack
This is when hackers create a fake unprotected WiFi with the same or a similar name as the hotels. Guests often mistake it for the hotel wifi and connect to it.
Once they connect, hackers can get access and attempt to access your confidential information, like logins and passwords. It doesn't help that many people have gotten into the habit of using similar usernames and passwords for their accounts.
USB Ports
Hotels and airports nowadays offer easy-to-connect-to USB charging ports for visitors' convenience. It is popularly used by travelers from a country with different electrical plugs. However, hackers can install malware on the charging stations, also known as "juice jacking," allowing them to access and steal information and data.
What Can Remote Workers Do?
A few tips can help a long way to secure yourself from hackers.
Don't Connect To Unsecured WiFi
More than half of users connect to public Wi-Fi networks that don't require a password. Remote workers cannot choose convenience over security. Always connect to wifi that is secured with passwords and follows WPA2 or WPA3 security protocols.
Use A VPN
As a remote worker, utilizing a Virtual Private Network (VPN) is a must. Using a VPN adds a layer of security, effectively encrypting your data and keeping it safe from unwarranted eyes.
Avoid Using Public Charging Points
"Don't use public charging stations or USB connections as they can be infected with malware," says Shanal Aggarwal, Chief Commercial Officer (CCO) at TechAhead.
If travel and working online is a regular occurrence, look for a socket, carry a power bank, USB data blocker, or charge-only cables.
Besides these, ensure you use strong passwords, always opt for 2FA (Two Factor Authentication) for the most critical logins, and use devices like Firewalla.
It's Time For Employers and Hotels To Step In
"Employer risks that attackers will gain access to private business information through a remote employee's unsecured device, which is a massive liability in terms of finance and reputation.
It is up to the employer to provide all the employees with security tools, training, and education. It is up to employees to use those tools, complete security/awareness training, and adhere to security's best practices.
Companies should start with simple things. Make sure that all the work devices have a multi-factor authentication (2FA/MFA) solution installed, all work-related accounts have strong and unique passwords, all the software is regularly updated, and all the employees know what phishing is and how to behave when they receive one," shares Artem Sryvkov, Digital Marketing Manager at EB Solution, a cybersecurity provider.
Sryvkov also recommends companies run security audits, create an incident response plan, segment the network to limit the spread of a potential ransomware attack from a compromised remote device, and move all Internet of Things devices to a separate network.
He recommends companies get their hands on a comprehensive endpoint security solution, provide remote employees with endpoint security solutions that include antivirus, firewalls, and intrusion detection systems, and conduct regular training to educate employees about the latest threats and remind them of safe practices.
Hotels should also take initiatives to ensure security and create a unique USP to attract travelers. Try to book your stay at a hotel that:
Uses strong, not generic passwords
Separates hotel and guest networks
Ensures hardware is not reachable or accessible easily
Implements a captive portal and encrypts data from guests
Monitors for suspicious activities
The Future of Cybersecurity For Remote Work
According to Financial Times, hotel and hospitality is the third-most targeted industry by hackers.
Hotel Wi-Fi networks are often unsecured, making them a target for hackers. Employees working from hotels may also be more likely to click on phishing links or download malicious attachments as they are outside their usual office environment.
"Working on a hotel network is no different than using shared, public wifi at a cafe. Always create a trusted network that's like your home, with only your own devices and enough firewall and cybersecurity capabilities to protect yourself and use a VPN to send your traffic back through your home network, where people will always trust you," says Jerry Chen, Co-Founder, Firewalla
It is time that hotels, companies, and remote workers be educated on the cybersecurity risks associated with working outside of the home or office and take steps to mitigate these risks.
This article was produced and syndicated by Wealth of Geeks.
Sponsored: Find a Qualified Financial Advisor
Finding a qualified financial advisor doesn't have to be hard. SmartAsset's free tool matches you with up to 3 fiduciary financial advisors in your area in 5 minutes. Each advisor has been vetted by SmartAsset and is held to a fiduciary standard to act in your best interests. If you're ready to be matched with local advisors that can help you achieve your financial goals, get started now.
Source: Read Full Article