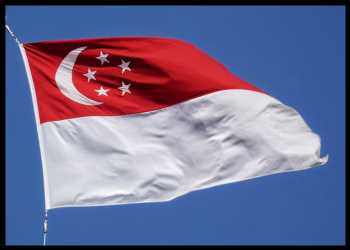 The Singapore government announced an additional S$1.1 billion support package to help Singaporean households to cope with the rising cost of living.
The package provides more support for the lower and middle income groups, Minister of Finance Lawrence Wong said Thursday. The latest announcement is an extension of the measures unveiled at this year's budget.
Wong said the S$0.8 billion enhancement to the Assurance Package brings the overall size of the package to over S$10 billion.
The package consists of up to S$200 cash special payments to households in December this year. Nearly 2.5 million people will benefit from this scheme.
Another component of the package is an additional S$200 in Community Development Council, or CDC, vouchers in January next year. Combined with what was announced in the budget, every household will receive $500 worth of CDC vouchers in January 2024.
The Assurance Package also provides an additional one-off half month of Service & Conservancy Charges, or S&CC, rebate in January next year.
In order to cushion the impact of higher utility bills, the government will give an additional S$20 per quarter of U-Save rebates for eligible HDB households over 2024 to 2025.
The Ministry of Transport last week announced an additional S$300 million in additional transport subsidies.
The support measures will help citizens to cope with higher prices for daily necessities, utilities and public transport.
Source: Read Full Article