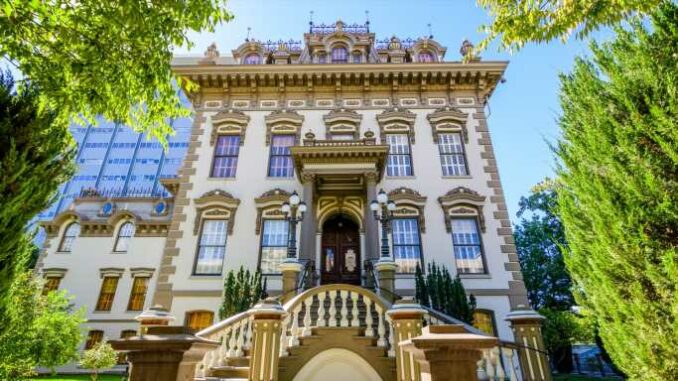 California's Middle Class Tax Refund (MCTR) started going out in 2022, and most eligible residents have already received the payment. However, those who missed the Middle Class Tax Refund from California despite being eligible will get the payment by the end of this month. According to the Franchise Tax Board (FTB), some 5,000 payments have yet to be issued.
Middle Class Tax Refund From California: Who Will Get It?
California approved the one-time Middle Class Tax Refund of up to $1,050 in 2022, and the refund started going out in October 2022. So far, the FTB has issued about $9.2 billion in payments, including 7.2 million direct deposits and 9.6 million debit cards.
Still, there are a significant number of residents who haven't yet received the refund despite being eligible. Such payments are mostly for those who updated their address information and for taxpayers who contacted the FTB to review their eligibility.
The Franchise Tax Board has confirmed that 5,000 such payments will be issued by the end of this month. If you are one of those 5,000, you can use a tool on the FTB's website to calculate the amount of your payment.
Also, the FTB noted that going forward, there could still be cases where it will have to reissue payments. For instance, if someone lost their debit card or their initial payment was returned and that person reported a new address.
To qualify for the Middle Class Tax Refund from California, you must have filed your 2020 tax return by Oct. 15, 2021; been a California resident for six months or more for the 2020 tax year; be a California resident on the date when the payment is issued; was not claimed as a dependent in the 2020 tax year; and met the adjusted gross income limits ($250,000 or less for individuals and $500,000 or less for couples).
Millions Haven't Yet Used Their Debit Card
Of the 9.6 million debit cards issued so far, 87% had been activated for a total value of $4.6 billion as of September 11, according to FTB. Of the total activated cards, more than half still have money loaded on them, while about 45% have a zero balance.
About 13% of the cards issued haven't yet been activated or used. The debit cards will expire in April 2026. So, the FTB is sending reminders to those who haven't yet activated their debit card, along with instructions on how to activate the card.
If anyone needs any help in activating their card, or wants a replacement card, they can contact Money Network at 800-240-0223 or visit their website.
Gov. Gavin Newsom approved the Middle Class Tax Refund from California to help residents offset record high gas prices.
"We know it's expensive right now, and California is putting money back into your pockets to help," Gov. Newsom said about the MCTR in October last year.
This article originally appeared on ValueWalk
Sponsored: Tips for Investing
A financial advisor can help you understand the advantages and disadvantages of investment properties. Finding a qualified financial advisor doesn't have to be hard. SmartAsset's free tool matches you with up to three financial advisors who serve your area, and you can interview your advisor matches at no cost to decide which one is right for you. If you're ready to find an advisor who can help you achieve your financial goals, get started now.
Investing in real estate can diversify your portfolio. But expanding your horizons may add additional costs. If you're an investor looking to minimize expenses, consider checking out online brokerages. They often offer low investment fees, helping you maximize your profit.
Source:
Read Full Article