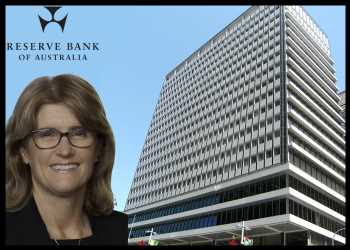 The Reserve Bank of Australia kept its key interest rate unchanged in the first policy session chaired by the new governor Michele Bullock as policymakers assessed that the past rate hikes are working to bring inflation down to the target.
The RBA policy board decided to maintain the cash rate target at 4.10 percent, in line with economists' expectations.
The central bank has raised its key rates by 4 percentage points since May last year.
"The higher interest rates are working to establish a more sustainable balance between supply and demand in the economy and will continue to do so," Bullock said.
"Some further tightening of monetary policy may be required to ensure that inflation returns to target in a reasonable timeframe, but that will continue to depend upon the data and the evolving assessment of risk," she added.
Although the economy posted a little stronger than expected growth over the first half of the year, it is still experiencing a below-trend growth. Inflation is expected to return to the 2-3 percent target range over the forecast period.
The board highlighted uncertainties regarding the outlook for household consumption and the Chinese economy amid ongoing stresses in the property market.
In future rate decisions, the bank will monitor developments in the global economy, household spending trends and the outlook for both inflation and the labor market, the board said.
The RBA is likely to hike interest rates to a peak of 4.35 percent at its next meeting in November, Capital Economics' economist Marcel Thieliant said.
However, the economist expects RBA to pivot towards rate cuts as soon as in the second quarter of next year, one quarter earlier than most anticipate.
Source: Read Full Article