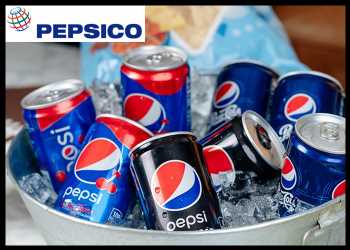 Snack and beverage giant PepsiCo. Inc. reported Tuesday higher profit and revenues in its third quarter with growth in most of the regions. Core earnings per share and top line beat market estimates.
Further, the company raised its fiscal 2023 core earnings view above market, while maintained revenue growth forecast. The company also issued fiscal 2024 outlook, expecting a growth.
In pre-market activity on Nasdaq, PepsiCo shares were gaining around 1.5 percent to trade at $163.83.
Chairman and CEO Ramon Laguarta said, "Given the strength of our businesses and categories and a continued focus on advancing our holistic cost management initiatives, we now expect our full-year 2023 core constant currency EPS to increase 13 percent (previously 12 percent) and continue to expect our full-year 2023 organic revenue to increase 10 percent."
For fiscal 2023, the company now expects core earnings per share of $7.54, compared to previously expected $7.47. The revised outlook reflects an 11 percent increase compared to 2022 core earnings per share of $6.79, while previous outlook was a growth of 10 percent.
On average, 18 analysts polled by Thomson Reuters expect earnings of $7.49 per share for the year. Analysts' estimates typically exclude special items.
Further for fiscal 2024, PepsiCo expects organic revenue and core constant currency earnings per share growth to be towards the upper end of its long-term target ranges.
The long-term target ranges for both organic revenue growth of 4 to 6 percent increase and core constant currency EPS growth of high-single digit percentage increase remain unchanged.
For the third quarter, net income attributable to PepsiCo grew to $3.09 billion from last year's $2.70 billion. Earnings per share improved 15 percent to $2.24 from prior year's $1.95.
Core earnings per share for the quarter was $2.25. Analysts expected earnings of $2.15 per share for the quarter.
Core constant currency earnings per share growth was 16 percent in the quarter.
Net revenue for the quarter was $23.45 billion, up 6.7 percent from last year's $21.97 billion. Organic revenue growth was 8.8 percent. The Street expected revenues of $23.43 billion for the quarter.
In the period, revenues from Frito-Lay North America increased 7 percent, Quaker Foods North America grew 5 percent, and PepsiCo Beverages North America increased 8 percent.
Revenue growth was 21 percent in Latin America, 2 percent in Europe, and 4 percent in Asia Pacific, Australia and New Zealand and China Region. Meanwhile, Africa, Middle East and South Asia region recorded a 6 percent drop.
Convenient Foods volume declined 1.5 percent in the quarter as growth in North America and Europe was offset by weak performance in other regions.
PepsiCo Beverages North America's beverages volume fell 5 percent, while other regions, mainly Latin America, recorded growth.
For more earnings news, earnings calendar, and earnings for stocks, visit rttnews.com.
Source: Read Full Article