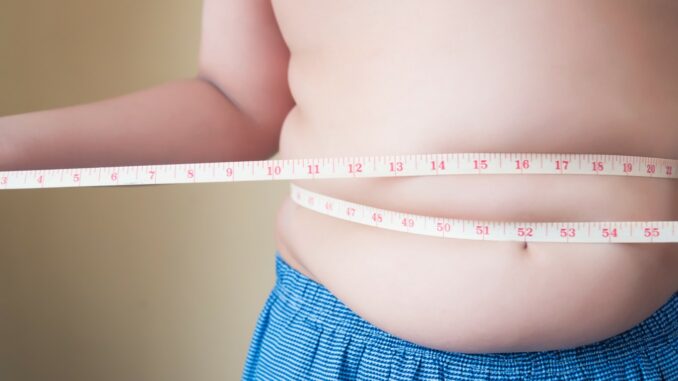 The market for obesity and weight management drugs is attracting a lot of interest lately in the United States. Patients are gradually understanding the benefits of obesity drugs like Novo Nordisk's NVO Wegovy. Meanwhile, Eli Lilly's LLY Mounjaro (tirzepatide) — already approved for diabetes — could be the second drug for treating obesity, if it is approved for the indication by the FDA this year.
The obesity drugs are designed in such a way that they suppress appetite so you eat less and eventually lose weight.
According to the World Health Organization, over one billion people worldwide are obese. Obese people have a body mass index (BMI) above 30 while a BMI between 25 and 30 is considered overweight. Obesity has become a global health problem as it can cause other diseases like heart disease, diabetes and stroke. This resulted in an exponential increase in demand for these obesity medicines. Also, social media has somewhat hyped the benefits of these medications.
According to a Morgan Stanley report, the market for obesity drugs could reach $77 billion by 2030. Though supply issues may affect sales growth of these drugs in the near term, with the obesity market gaining popularity, analysts are expecting sales to increase. Pharma companies are rushing to enter the market
Here, we discuss three large drugmakers expected to gain the largest share of this fiercely growing market.
Novo Nordisk
Novo Nordisk's popular GLP-1 receptor agonist, Wegovy (semaglutide – 2.5 mg), is an anti-obesity injection. Wegovy is seeing strong prescription trends and is generating impressive revenues and profits for Novo Nordisk. In clinical studies, patients taking Wegovy have experienced an average loss of 15% of their body weight over a 68-week period. Wegovy sales were up 363% at a constant exchange rate ("CER") in the first half of 2023.
In August, Novo Nordisk reported positive data from the phase III SELECT study, which evaluated Wegovy (semaglutide 2.4 mg) as an adjunctive treatment for preventing cardiovascular ("CV") diseases in adults with overweight or obesity. Data from the study showed that Wegovy reduced the risk of major adverse CV events by 20%. Obesity is one of the major risk factors responsible for CV diseases. A weight-loss drug like Wegovy, which also has CV benefits, is expected to see increase in sales and demand.
In addition, the CV benefit could probably make Wegovy eligible for insurance coverage. Currently, obesity drugs like Wegovy are considered lifestyle drugs and not eligible for coverage under Medicare health plans.
Novo Nordisk is also evaluating a once-daily oral formulation of semaglutide for obesity indication in late-stage studies, with a potential FDA filing expected later this year. Novo Nordisk is also developing PYY 1875 for weight management in phase II studies.
In August, Novo Nordisk also announced plans to acquire Canada's private company Inversago Pharma, which makes CB1 receptor blocker therapies for obesity, diabetes and other serious metabolic diseases. CB1 is a cannabinoid receptor that plays an important role in appetite regulation and other cardiometabolic pathways. Inversago Pharma's lead pipeline candidate, INV-202, an oral CB1 inverse agonist, demonstrated weight loss potential in an early-stage study.
Eli Lilly
Lilly reported strong data from obesity studies of its new drug Mounjaro (tirzepatide), a dual GIP and GLP-1 receptor agonist. Mounjaro is already approved for type II diabetes and is generating impressive sales. Mounjaro sales totaled $1.55 billion in the first half of 2023.
Mounjaro showed a superior weight-loss reduction in clinical studies for the obesity indication. Regulatory applications have already been filed for Mounjaro for the obesity indication in the United States and EU. In the United States, the FDA has assigned priority review to the regulatory filing, with a decision expected by year-end.
In addition, Lilly's pipeline also includes retatrutide (GGG tri-agonist) and orforglipron, which are being developed, in late-stage studies, for type II diabetes and obesity.
In August, Lilly acquired private biotech Versanis, which is expected to strengthen its position in the obesity market. Versanis' lead pipeline candidate is bimagrumab, a monoclonal antibody being developed in a phase IIb study alone and in combination with semaglutide in adults who are overweight or obese. Bimagrumab has the potential to show better quality weight loss by reducing fat mass while preserving muscle mass in people who are obese or have obesity-related complications.
Pfizer
Pfizer PFE also has candidates for obesity in its pipeline even though it is behind competition. Pfizer is currently evaluating its oral, small molecule GLP-1-RA candidate danuglipron in a phase II study in patients with obesity and type II diabetes. Data from the phase II study is expected by the end of the year. If this study is successful, it will enable Pfizer to finalize the phase III plan.
Among some other companies, Amgen AMGN also has maridebart cafraglutide in its pipeline that is being studied in a phase II study for treating obesity.
While Pfizer and Eli Lilly sport a Zacks Rank #1 (Strong Buy), Novo Nordisk has a Zacks Rank #5 (Strong Sell).
Pfizer Inc. (PFE): Free Stock Analysis Report
Novo Nordisk A/S (NVO): Free Stock Analysis Report
Eli Lilly and Company (LLY): Free Stock Analysis Report
Amgen Inc. (AMGN): Free Stock Analysis Report
To read this article on Zacks.com click here.
Zacks Investment Research
This article originally appeared on Zacks
Sponsored: Tips for Investing
A financial advisor can help you understand the advantages and disadvantages of investment properties. Finding a qualified financial advisor doesn't have to be hard. SmartAsset's free tool matches you with up to three financial advisors who serve your area, and you can interview your advisor matches at no cost to decide which one is right for you. If you're ready to find an advisor who can help you achieve your financial goals, get started now.
Investing in real estate can diversify your portfolio. But expanding your horizons may add additional costs. If you're an investor looking to minimize expenses, consider checking out online brokerages. They often offer low investment fees, helping you maximize your profit.
Source: Read Full Article