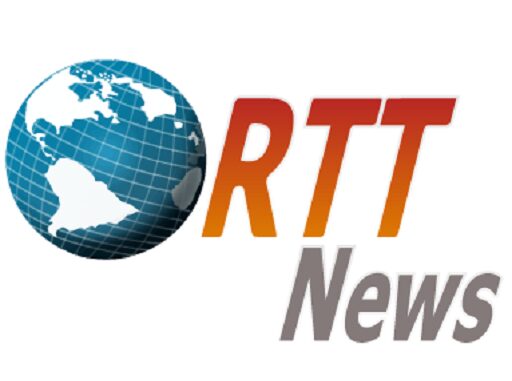 Missiles and airstrikes in Israel and the Gaza area have killed around 2,000 people. There were reports that more than 150 hostages are there in Gaza, under Hamas control. Atrocities are on the rise and there are reports of brutal treatment by soldiers. According to reports 17 British Nationals are missing or dead in the Israel-Hamas war.
Early signs from the U.S. Futures Index suggest that Wall Street might open higher. Asian shares finished mostly up, while European shares are trading higher.
As of 7.55 am ET, the Dow futures were up 91.00 points, the S&P 500 futures were adding 13.50 points and the Nasdaq 100 futures were progressing 63.00 points.
The U.S. major averages all ended on a firm note on Tuesday. The Dow settled with a gain of 134.65 points or 0.4 percent at 33,739.30. The S&P 500 climbed 22.58 points or 0.52 percent to 4,358.24, and the Nasdaq advanced 78.60 points or 0.58 percent to 13,562.84.
On the economic front, the Bureau of Labor Statistics' Producer Price Index or PPI-Final demand for September will be published at 8.30 am ET. The consensus is for growth of 0.3 percent, while it was up 0.7 percent in the prior month.
The Atlanta Fed Business Inflation Expectations for October will be released at 10.00 am ET. In the prior month, the year-over-year inflation expectations were up 2.5 percent.
The Federal Open Market Committee or FOMC Minutes will be issued at 2.00 pm ET.
The Ten-year Treasury Note auction will be held at 1.00 pm ET.
Fed Governor Michelle Bowman to participate in the Financial Stability in Uncertain Times discussion at the Reinventing Bretton Woods Committee and Policy Center for the New South Marrakesh Economic Festival at 4.15 am ET.
Fed Governor Christopher Waller to participate in a fireside chat at the E2 Summit at 10.15 am ET.
Atlanta Fed President Raphael Bostic will speak on economic conditions before the Metro Atlanta Chamber's ATLeaders lunch at 12.15 PM ET.
Boston Fed President Susan Collins will give 2023 Goldman Lecture in Economics, Reflections on Policymaking Amidst (Pandemic) Uncertainty, at an event hosted by Wellesley College at 4.30 pm ET.
Asian stocks gained on Wednesday. Chinese shares edged up slightly. The Shanghai Composite index gained 0.12 percent at 3,078.96 after reports that China is considering raising the budget deficit for 2023.
Hong Kong's Hang Seng index rallied 1.29 percent to 17,893.10.
Japanese shares hit a two-week high. The Nikkei average jumped 0.60 percent to 31,936.51. The broader Topix index closed 0.19 percent lower at 2,307.84.
Australian markets ended higher. The benchmark S&P ASX 200 rose 0.68 percent to 7,088.40. The broader All Ordinaries index ended 0.70 percent higher at 7,281.30.
European shares are trading mostly up. CAC 40 of France is down 24.55 points or 0.34 percent. DAX of Germany is adding 22.04 points or 0.14 percent. FTSE 100 of England is progressing 13.36 points or 0.17 percent. The Swiss Market Index is up 54.70 points or 0.50 percent.
Euro Stoxx 50 which provides a Blue-chip representation of supersector leaders in the Eurozone, is down 0.078 percent.
Source: Read Full Article