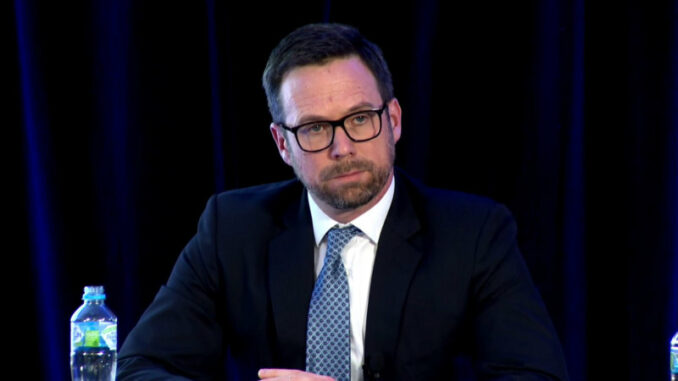 Save articles for later
Add articles to your saved list and come back to them any time.
Magellan Financial Group's chief executive has stepped down after just 17 months in the role as the embattled fund manager looks to win back clients and turn around its performance.
David George, who took the helm in May 2022, will leave the role with immediate effect, though he will stay available until the end of the year for a handover and then leave with six months' pay. Chairman Andrew Formica will step into the vacancy as executive chairman until a new executive is found, the company said in a statement to the ASX on Wednesday
Magellan Financial Group's chief executive officer David George has been in the role since May 2022.Credit: Magellan
Formica, who was appointed as chairman in August, said the board believed "it is time to refocus leadership which will accelerate the progress made to date" and the decision had been made in consultation with George, without giving more details.
"The board is grateful for David's contribution during a challenging time for the business, including his role in stabilising and improving the core funds management business," the company said.
Magellan has seen investors pull their money from its funds since a troubled period of poor returns and departures from senior management in 2021, which sent its shares tanking. As the outflows continue, its share price hit a 10-year low earlier this month.
The company, which managed $35 billion in assets as of September, said it's looking to restore that number to its mid-2021 level of $115 billion by 2027.
Formica said Magellan was "well positioned to explore organic and inorganic growth opportunities," but that the immediate focus would be on "ensuring we retain, attract, and appropriately incentivise our talent," announcing the development of a new employee accountability and alignment model to be rolled out in June 2024.
George said he continued to believe Magellan had a bright future ahead. "Magellan remains a great business and I have been proud to support our team in driving better investment and client outcomes."
More to come
Most Viewed in Business
Source: Read Full Article